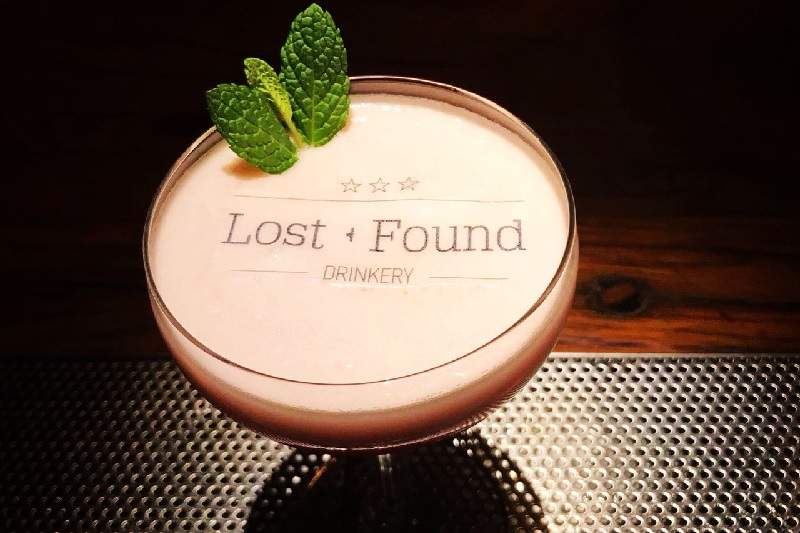 One of the World's 50 Best Bars, Cyprus-based Lost + Found, is popping up for the first time in London.
Ranking 29th in 2017, Lost + Found will set up at Soho bar, The Den from 4 to 7 June to mark the bar's new makeover and cocktail concept.
The Den's new look will feature "dark hues and eccentric touches", which will provide "the perfect stage to host some of the world's most cutting-edge cocktails", according to the bar.
A cocktail concept is also expected to launch in June, with a "literary-inspired" menu divided into four categories—fairytales, historic books, all time novels and myths and legends.
Lost + Found founder Dinos Constantinides and staff will serve their exclusive cocktails as samples, which will include Three of Strong, Pot of Gold, TGJ Hot Lucy, Pink Fluid and Clockstopper.
Constantinides said: "I am very excited to be coming over to London, and to be able to share our experience and cocktail recipes with the Soho crowd."
Three of Strong is made using Sailor Jerry, Aperol with passion fruit, lemon juice and angostura bitters.
Pot of Gold consists of Bacardi Carta Blanca, El Dorado, Wray & Nephew, Chartreuse, Rhum Agricole, Caol ila 12, Bacardi, pineapple puree, lime oil, fresh lime juice, ginger syrup and angostura bitters.
TGJ Hot Lucy is a London Dry cocktail with ginger syrup, Agave monin, fresh lemon juice, orange bitters angostura and fresh coriander.
Pink Fluid is made up of Aperol strawberries, white pepper and three cents pink grapefruit soda water.
Lastly, Clockstopper features Bacardi Carta Blanca, pineapple cordial, a pinch of salt, Angostura bitters and four dashes Skinos mastiha.