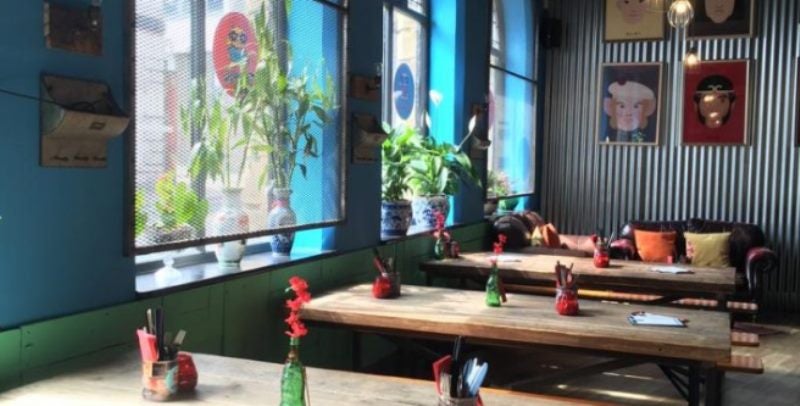 Independent restaurant operator EatsMeatsWest has partnered with technology provider Preoday to introduce online and mobile ordering services from its WowYauChow casual dining restaurants.
The restaurant company will offer delivery services from WowYauChow locations in Rochdale and Altrincham using Preoday's technology platform.
The Altrincham restaurant will offer its new delivery service starting July 10  and the Rochdale restaurant later this month.
Customers need to use the WowYauChow mobile app or its website to place mobile orders, with options to collect the order at the restaurant or get it delivered to their home. Customers can download the app from Google Play or the App Store.
Preoday CEO Nick Hucker said: "We love working with adventurous and ambitious businesses like WowYauChow. This is a company with a strong vision and an ambition to drive forward. With the technology up and running, it will be interesting to see how the data it gathers can influence other areas of the business; marketing for example.
"And, with the option to add extra services such as table booking, we can't wait to see how the technology evolves over the coming year."
Based in Manchester, UK, WowYauChow offers British Chinese favourites and Chinese street food to customers at its restaurants.
The restaurant chain will open a third location in Stockport, later this year, offering the online delivery service.
WowYauChow managing director Henry Yau said: "We are all about our followers and our new delivery service offers our comforting and honest food to our local fans when and where it is best for them.
"To ensure that our delivery and collection service matches the quality of our in house experience we have spent a great amount of time researching and testing everything from the packaging to our heated delivery bags to ensure your food arrives presented to the highest standard.
"We hope our followers will love the option and ease of pre-ordering their food for collection, or to have it delivered to the comfort of their own home."
Earlier this month, UK-based The Chesterford Group (TCG) selected Preoday's digital ordering technology for its fish and chip shop brand, Bankers.