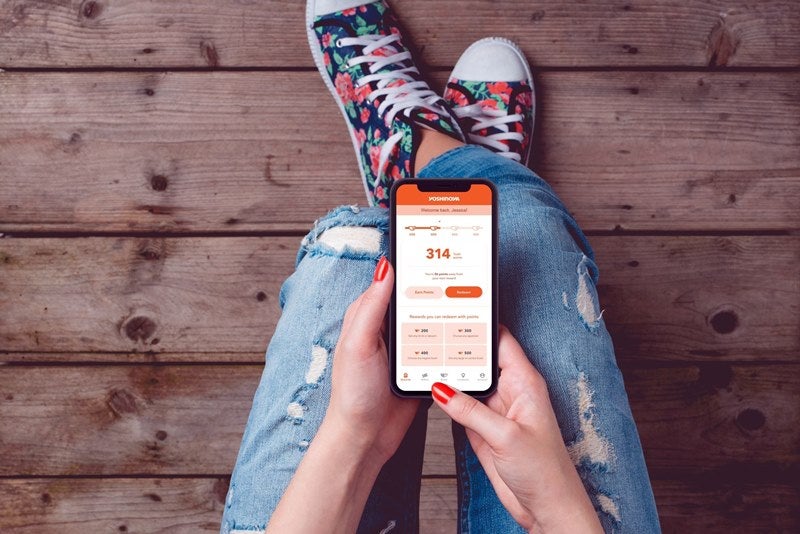 Yoshinoya America, a quick-service restaurant chain known for its artisanal Japanese-inspired rice bowls, has launched its first loyalty programme, called Yoshinoya Rewards, as well as digital ordering for delivery or carryout.
The digital order for delivery or takeaway has been launched through Yoshinoya App, Yoshinoya website and its delivery platform providers, consisting of DoorDash, Uber Eats and Postmates.
The idea behind launching these services is to focus more on guest convenience, speed of service and safety.
Yoshinoya America chief marketing officer Kim Freer said: "In the current climate, it was particularly pressing to speed up the development of our online ordering platforms and give guests additional ways to order ahead for takeout or have their favourites delivered straight to their doorstep with just a few taps.
"Building on the recent brand refresh, including a new ordering process that allows customisation and the integration of digital menu boards, we are methodically focused on upping Yoshinoya's digital game in 2020."
Yoshinoya America's loyalty rewards programme was created in partnership with Punchh and Olo. The programme provides guests with access to exclusive deals and enables them to earn points on every purchase, which they can redeem for free food.
Using the programme, guests receive five points for every $1 spent. To earn the points, guests are required to download the Yoshinoya App or sign up online.
Yoshinoya America said that its customers can now seamlessly order for delivery through Yoshinoya's app, website or its delivery partners DoorDash, Postmates and Uber Eats.
Customers can also place their order through the brand's Instagram page by clicking the 'Order Food' button. Guests can select a contactless delivery option and receive their food delivered in tamper-evident packaging.
Freer said: "It is of the utmost importance that we continue to innovate, providing real-time solutions to best serve our guests safely."
In 2018, Yoshinoya America has added three premium seafood offerings to its menu.
Yoshinoya opened its first restaurant in Tokyo, Japan, in 1899. It is among the oldest quick-service restaurant chains in operation. Yoshinoya has been operating or franchising over 2,000 restaurants in Japan, Mainland China, Singapore, Philippines and the US.
Its menu is based on fresh ingredients served in a variety of rice bowls, including the original Beef Bowl, which was introduced in 1899.