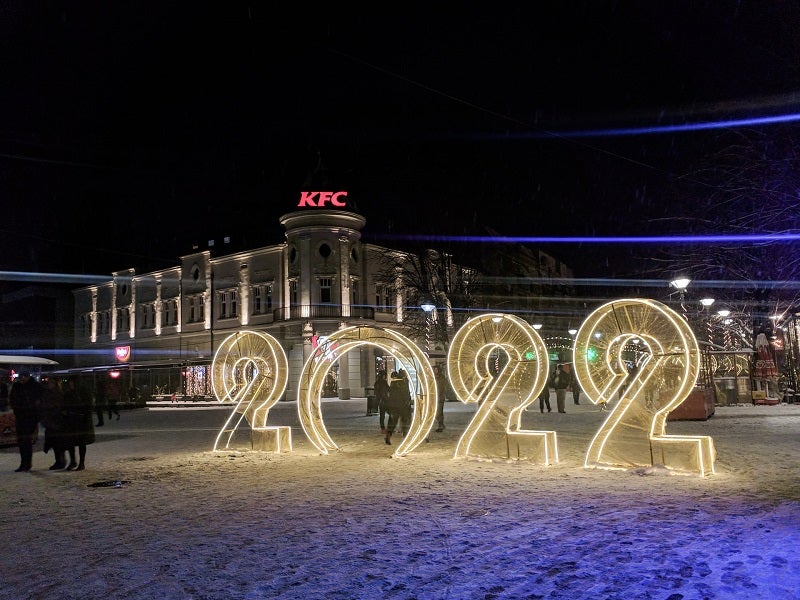 US-based restaurant company Yum! Brands has posted revenues of $1.64bn in the third quarter (Q3) of 2022, a 2% growth from $1.60bn in Q3 2021.
Its net income in Q3, which ended on 30 September, was down 37% to $331m from $528m in the same period last year.
The company's worldwide system sales, excluding foreign currency translation, rose 7%, with KFC at 8%, Taco Bell at 9% and Pizza Hut at 4%.
Yum! Brands reported same-store sales growth of 5% and unit growth of 4%. It added 979 gross units in Q3, resulting in 644 net new units.
However, the restaurant company excluded Russian units from its same-store sales results for the quarter.
Last month, parent company Yum! Brands announced the signing of an agreement to transfer ownership of its KFC brand restaurants in Russia to Smart Service, a business operated by one of its existing KFC franchisees in Russia.
As a result of its decision to exit the country, the KFC division's Q3 system sales growth was negatively affected by 4%, while at KFC International, this negative impact stood at 5%. The operating profit growth of the KFC division, excluding foreign currency, was also negatively impacted by 5%.
In the latest quarter, the company reported digital sales of nearly $6bn, with its digital mix surpassing the 40% mark.
Third-quarter GAAP EPS was $1.14, while its EPS, excluding special items, was $1.09. It added that the foreign currency translation also unfavourably impacted EPS by $0.10.
In Q3, Yum! Brands' KFC division opened 485 gross new restaurants in 56 countries, while its Taco Bell division opened 98 gross new restaurants in 16 countries.
Yum! Brands' Pizza Hut division opened 392 gross new restaurants in 47 countries. In the second quarter, it removed 53 units in Russia from the global Pizza Hut unit count.
Its Habit Burger Grill division opened four gross new restaurants in the US, and its system sales grew by 12%.
Yum! Brands CEO David Gibbs said: "I'm pleased to report another strong quarter for Yum!, with system sales growth of 10%, excluding Russia, driven by strong demand for our iconic brands, increased digital adoption and continued momentum on unit development.
"Our three global brands delivered widespread system sales growth, once again demonstrating that our globally diversified business, led by our world-class teams and franchisees, can thrive in any environment."