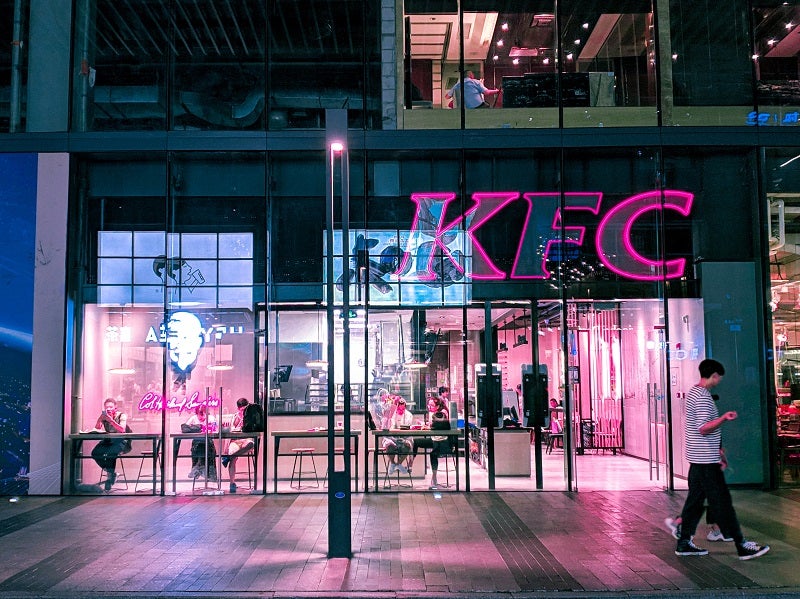 Understand the impact of the Ukraine conflict from a cross-sector perspective with the Global Data Executive Briefing: Ukraine Conflict
---
Yum! Brands, the parent company of KFC, has signed an agreement to transfer ownership of its KFC restaurants in Russia to Smart Service, which is operated by Konstantin Yurievich Kotov and Andrey Eduardovich Oskolkov, the brand's existing local franchisees.
Under the sale and purchase agreement, Yum! Brands will transfer the operating system and master franchise rights, including its network of KFC franchised restaurants.
The deal is part of the company's ongoing process to cease its operations in Russia.
In July, Yum! Brands decided to sell its KFC business with the intent to exit Russia in response to Moscow's military incursion on Ukraine.
According to the latest agreement, the purchaser will retain all existing Yum! Brands staff in the country, as well as re-branding all the locations to a non-Yum! concept.
Completion of the deal is subject to regulatory and governmental approvals, as well as certain other terms agreed by the two parties.
Once the deal is completed, Yum! Brands will completely exit the Russian market.
In a statement, Yum! Brands said: "This builds on Yum! Brands' prior announcement that it was transferring ownership of KFC to a local operator in Russia.
"In addition, the Company previously announced that it had completed the transfer of ownership of all Pizza Hut franchise assets to a local operator who initiated the process of re-branding locations to a non-Yum! concept."
In March, Yum! Brands, which previously operated 1,000 KFC restaurants and 50 Pizza Hut outlets in Russia, paused its operations at company-owned restaurants due to the invasion of Ukraine.