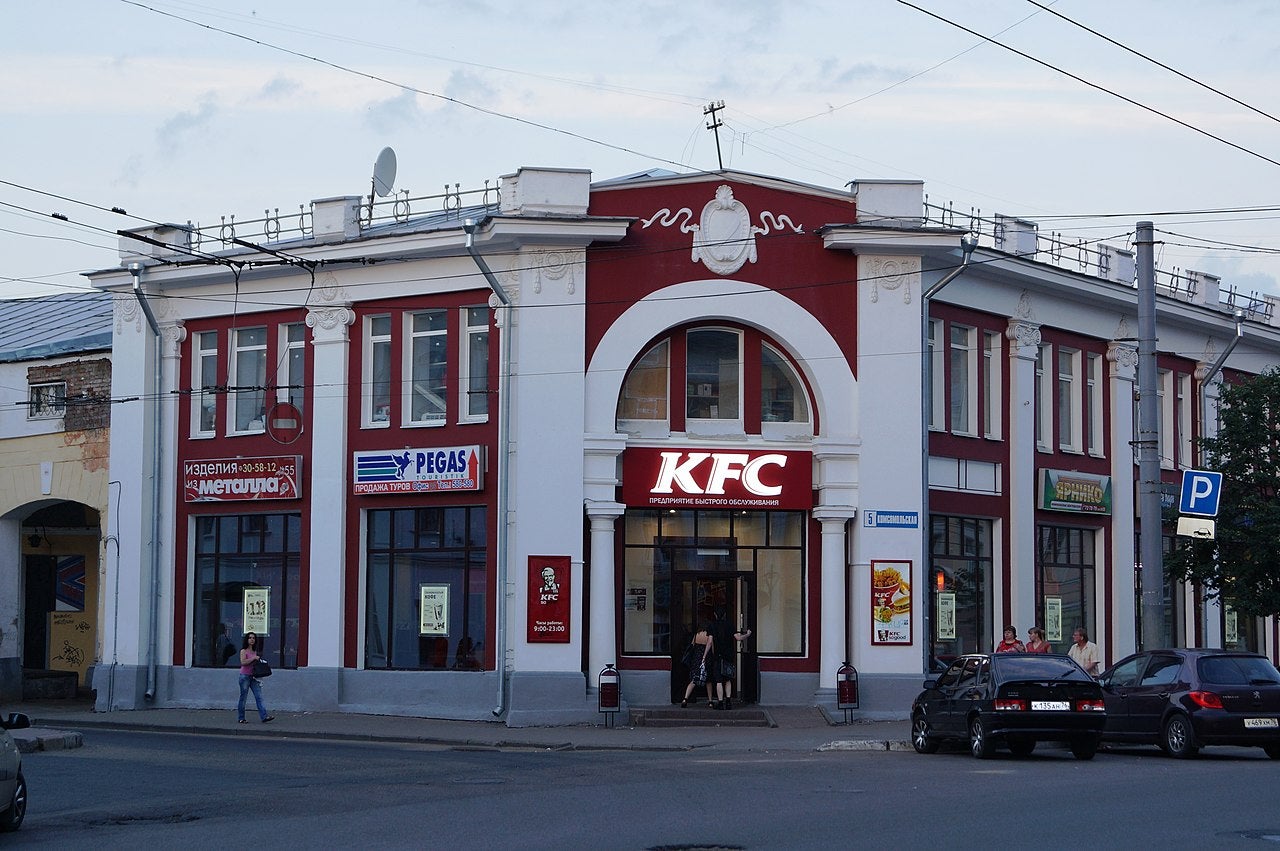 Understand the impact of the Ukraine conflict from a cross-sector perspective with the GlobalData Executive Briefing: Ukraine Conflict
---
Yum! Brands will sell its Russian KFC business to a local buyer, after which it intends to fully exit from the country.
The company is currently in the advanced stages of transferring ownership of its KFC restaurants, operating system and master franchise rights to the new operator.
This comes nearly four months after Yum! Brands suspended operations at company-owned KFC restaurants in Russia in response to the conflict in Ukraine.
In a statement, the company said: "This builds on the company's prior actions to suspend operations of all company-owned restaurants, halt all investment and restaurant development efforts, and redirect any profits from Russia operations to humanitarian efforts.
"Following completion of the KFC transaction, Yum! Brands intends to fully exit from Russia."
According to a Reuters report, the first Russian KFC restaurant opened in 1995. The brand gradually grew to nearly 1,000 locations in the country, most of which were operated by independent owners under licence or franchise agreements.
Last month, Yum! Brands completed the sale of all its Pizza Hut franchise assets in Russia to a local operator. The locations are now being rebranded to a non-Yum! concept.
Several Western brands, including Starbucks and McDonald's, have ceased their operations in Russia due to the invasion of Ukraine.
McDonald's Russia restaurants resumed operations under a different brand name last month, while Starbucks announced a complete withdrawal from the market.
McDonald's and Starbucks had around 850 and 130 outlets in Russia, respectively.
In a separate development, Americana Restaurants has signed a franchise agreement with Yum! Brands to expand Pizza Hut in Saudi Arabia, reported Saudi Gazette. According to the agreement, Americana will relaunch the Pizza Hut brand in key cities and regions across the country.
The restaurant platform plans to open up to 30 Pizza Hut locations by the beginning of next year and around 100 outlets over the next three years.