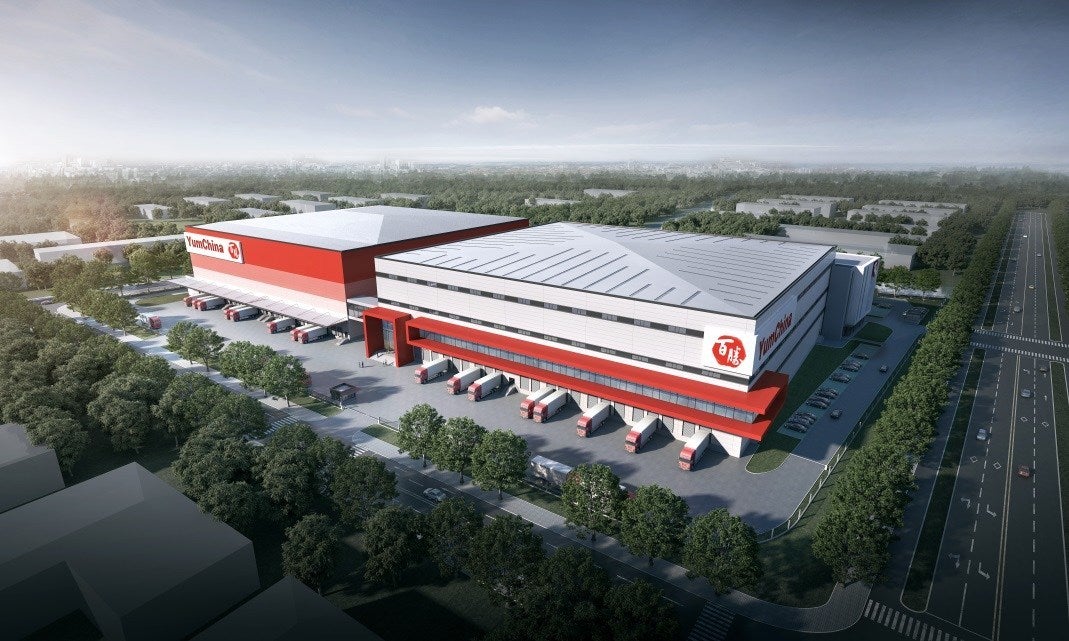 Yum China Holdings, the mainland China licensee of Yum! Brands, has started construction of a new supply chain management centre in Shanghai's Jiading district.
The construction works commenced with a groundbreaking event that was attended by Yum China and local government officials.
The 61,000m² centre will feature ambient temperature storage, cold-chain storage, office space and supporting facilities.
It will also be equipped with new technologies to optimise the use of space.
Additionally, the company plans to install rooftop solar panels and wind energy generation equipment to power operations at the centre.
The centre is expected to be completed in 2024 after which it will serve as the company's supply chain operations headquarters.
Yum China CEO Joey Wat said: "Our world-class supply chain is one of our key business enablers, and helped us mitigate the disruption impact of Covid-19. As part of our revenue growth management (RGM) strategic framework, we will continue to widen our strategic moat by investing in supply chain infrastructure to further enhance the agility and resiliency of our business.
"As our supply chain capabilities continue to go from strength to strength, we believe it will better support more stores, channels and products, while helping to drive long-term growth."
At the end of March, Yum China had 32 logistics centres. During its 2021 Investor Day, the company announced plans to expand its logistics network to between 45 and 50 centres over five years.           
With more than 12,000 restaurants across 1,700 cities and towns, Yum China is one of the largest restaurant companies in the country.
Last year, the company opened a digital research and development (R&D) center to boost its digital capabilities.