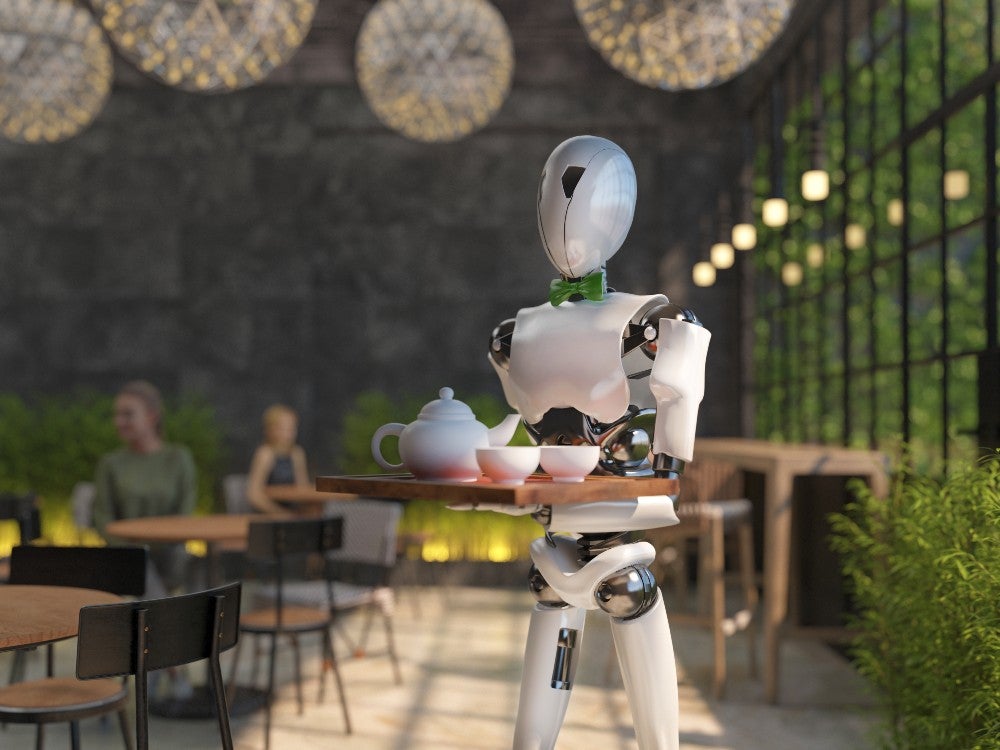 The shortage of skilled labour, spiralling inflation, and rising wages in the aftermath of Covid-19 and the Russia-Ukraine conflict catalyse the demand for foodservice robots in East Asia, particularly China, Japan, and South Korea.
Robot chefs and waiters gained a foothold in Asian markets during the onset of Covid-19 as the prolonged lockdowns and pandemic control measures triggered a labour crunch. Due to the intermittent closures and operational restrictions amid the pandemic in 2020, foodservice operators were forced to let go of a large chunk of their skilled workforce. However, many workers did not return in 2021 and 2022, even as the eateries reopened.
Moreover, restauranters faced a challenge in maximising sanitation and minimizing human contact between dine-in guests and restaurant staff in light of the contagion. In effect, the Covid-19 outbreak exacerbated the issues that foodservice operators had been facing even in the run-up to the pandemic, namely rising raw material and labour costs, falling margins, and high employee attrition.
China faced the brunt of these labour issues during the Beijing Winter Olympics 2022. Even amid a severe staff shortage, canteen operators had to prevent Covid-19 infections among athletes, support staff, volunteers, officials, and journalists attending the event. This accelerated the entry of service robots into the Chinese hotel/restaurant/café (HoReCa) industry. Diners in the official food canteens were greeted by automated food trains and ceiling-mounted track-and-trolley systems that ferried dishes from the kitchens to their tables with minimal human support; robots also cooked and plated up noodles, ice cream, and cocktails, among others.
Since then, service robots prepping food, serving guests, and even cleaning up after the diners leave have become an attraction in many restaurants in top cities. These machines can execute various dishes repeatedly without long breaks and create a unique spectacle for onlookers and guests. That said, such robotics are not without drawbacks. High costs, limited customisation options, and the lack of the human touch in guest interactions may mean that such systems are better suitable for specific outlets, such as fast food, where meals are easily replicated, and customer service is minimal. Regarding costs, foodservice operators were willing to foot the high initial overhead costs to maintain operations and have since rationalised the costs over the long term.
Chinese consumers' acceptance of new advanced technologies is a key underlying factor enabling the growth of such automated/robotic eateries in the country. This ties in with the finding that 45% of Chinese respondents in GlobalData's Q4 2022 consumer survey agree that digitally advanced or 'smart' services often or always influence their purchasing decisions. As a result, consumers greet novelties such as robot waiters with curiosity and enthusiasm. Moreover, government authorities are promoting industrial automation; the rise of the foodservice robots complements the ongoing developments in drone deliveries in the food industry.
Similarly, HoReCa operators in Japan and South Korea have quickly adopted service robots and automation since 2020. These robots have aided HoReCa operators in offsetting staff shortages and surging wages in the backdrop of softer consumer spending. Given the shrinking working class and rising wage costs in these countries, HoReCa labour crunches are set to worsen in the coming years. Foodservice robots can become the norm rather than the exception in these technophilic countries, and restaurants are expected to adopt a mix of human and robot workers to gain the best of both worlds. Chinese robotics companies are expanding their presence across East Asia to grab the early bird advantage.