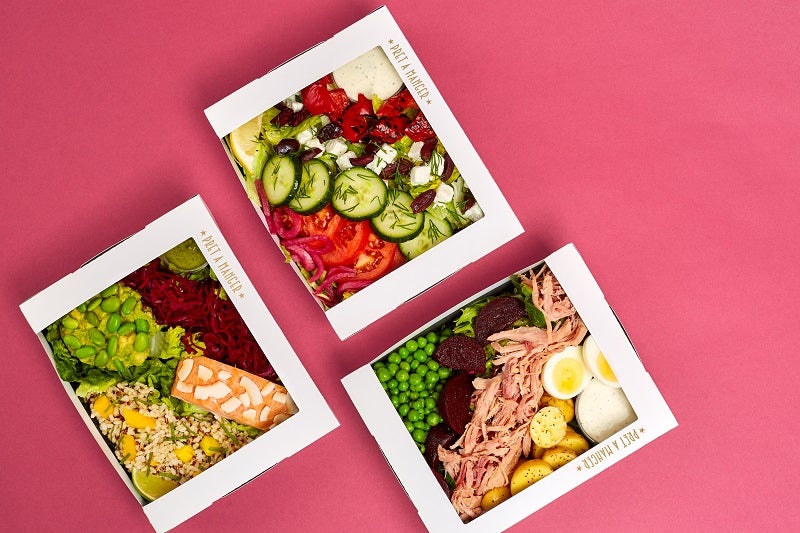 Diners can find it a struggle to find something healthy on the menu when eating out, driving consumer demand for healthy alternatives. Restaurants and fast food chains are increasingly offering healthier options so customers can enjoy their favourite restaurants without feeling guilty.
To mark the British Nutrition Foundation's Healthy Eating Week, Verdict Foodservice looks at some of the UK restaurants and fast food chains that are supporting healthy eating trends by offering great-tasting food that's better for you.
Prêt a Manger
UK-based sandwich shop chain Prêt a Manger added more items to its menu at the start of April this year.
As well as some of the new menu items being vegan and vegetarian, it also offers customers healthier alternatives including salads, vegan and open sandwiches made using gluten-free bread, vegan breakfast bircher mueslis and a bircher smoothie.
Nandos
A cheeky Nandos has become a firm British favourite, but customers could enjoy dining at the South Africa-headquartered restaurant even more knowing they have eaten healthily.
The restaurant chain is mostly known for its peri-peri chicken for which customers can choose how spicy they want to go. Nandos' menu offers an array of sides, starters and extras to add to its meals, and the restaurant has now added healthier alternatives for customers to choose from instead of chips or garlic bread.
Some of the items on the menu include new salads; watermelon and feta, grains 'n' greens and its house salad. Other sides that support healthy eating include saucy spinach, long stem broccoli and roasted sweet potato and butternut squash.
Pizza Express
UK-headquartered international restaurant group Pizza Express has been a family favourite since it launched back in 1965 with its selection of Sicilian-style pizzas.
Pizza is seldom the healthiest option, but the pizza chain has devised options so customers can still enjoy their favourite pizzas without all the calories.
As well as offering a vegan and gluten-free menu for its customers, there is also a lighter menu for pizza, pasta, salad and desserts that all have less than 600 calories. Some of the options include penne pasta, leggera pizza, which has a hole in the centre filled with salad and raspberry or coconut sorbet.
Gourmet Burger Kitchen
UK restaurant chain Gourmet Burger Kitchen is best known for its prime beef burgers with copious amounts of fillings and sides, but the burger joint has joined on the healthy food wave by adding vegan and vegetarian options to its menu and a separate gluten-free menu.
Some of the healthy alternatives on its menu include the Californian burger, which is vegan, and a falafel burger made with quinoa and potato falafels, and healthy sides such as Caesar or simple green salad and sweet potato fries.
Café Rouge
The French-styled restaurant chain has over 100 restaurants in the UK and is best known for its Parisian bistro-style food.
Although the restaurant is known for rich foods, it has also launched a healthy eating initiative by incorporating healthier alternatives onto its menu.
Customers can choose from vegetarian, vegan, dairy and gluten-free options as well as being able to eat versions of French classics that have fewer than 600 calories, including beef bourguignon, pea and asparagus risotto and vegetable tagine.