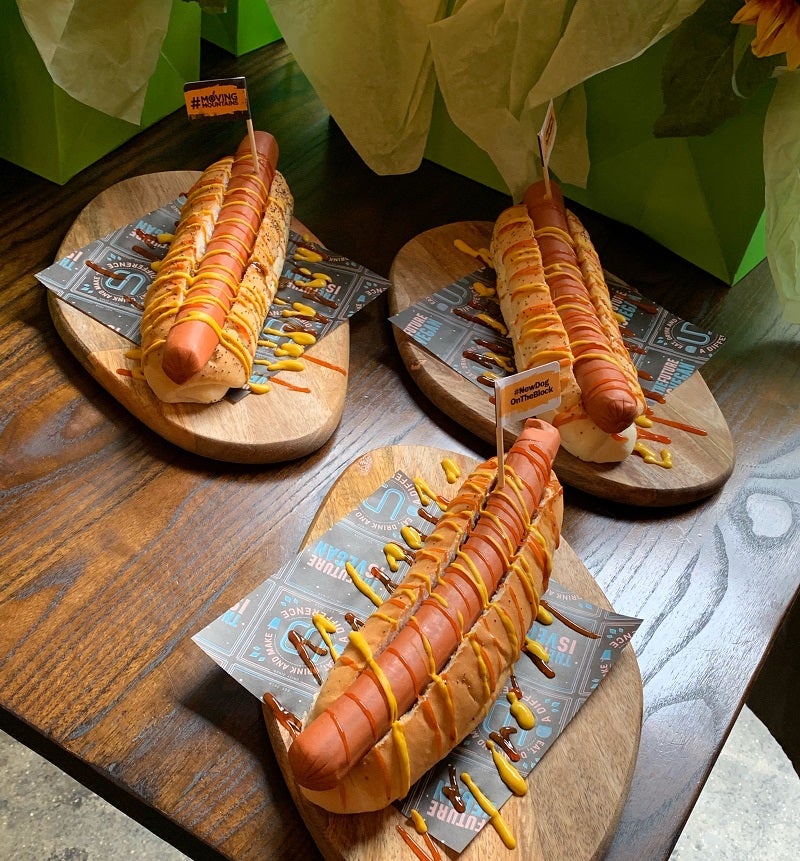 UK food tech company Moving Mountains has launched what it claims is the world's first foot-long plant-based hot dog, which will be available for customers from 10 May. It previously used plant-based innovation to create the UK's first meatless 'bleeding' burger last year.
Over the last year, the company tested numerous recipes to create the plant-based hot dog which has the same taste, smell and texture of a hot dog made from meat. The meat-free sausage is made from sunflower seeds, carrots, onion, paprika and coconut oil.
Not-for-profit London restaurant Unity Diner will be the first to serve the plant-based hot dog and will donate all profits from its sale to animal rights organisation Surge and for the development of a new rescue sanctuary for animals near London. Moving Mountains will launch it into supermarkets later in 2019.
New plant-based products: Supporting animal rights
Moving Mountains founder Simeon Van der Molen said: "We can't wait to unveil our world exclusive Moving Mountains Hot Dog at Unity Diner. The restaurant is the perfect fit for us as they align with our values as promoters of plant-based innovation and we want to generate sales for a not-for-profit restaurant, which gives us another chance to support animal rights and help make a difference to the world.
"Following the resounding success of the UK's first meatless bleeding burger, our second innovative launch is set to make hot dogs desirable again, giving them a long deserved revamp. Our latest food tech innovation proves that you don't need a pig to make a dog; we use sunflower seeds to deliver an identical taste and texture, which is a more sustainable food option for our health and the health of the planet.
"We are currently in talks with supermarkets regarding launching a retail version of the Moving Mountains Hot Dog, which as our debut into the grocery market, represents a significant development for the business."