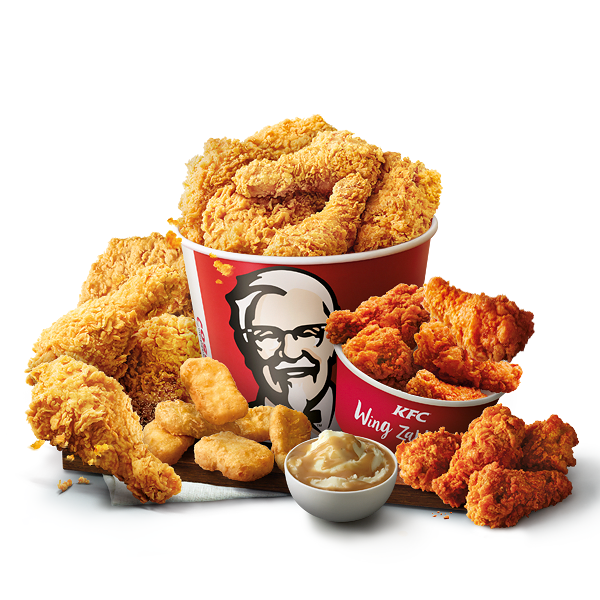 No industry is without its scandals, from a national chicken shortage to a dodgy meat supply. Here are five food scandals, from the late 80s to now, that shook-up the UK foodservice industry.
Mad cow disease – cows gone wild in the 80s and 90s
The death of a cow on a West Sussex farm in 1984 is believed to have caused the rise of bovine spongiform encephalopathy (BSE), or mad cow disease. This disease wasn't officially diagnosed until 1986 but as a result the British government banned the consumption of certain parts of cattle and the European Commission banned imports of cattle over six months old from 1989. Once it was discovered that BSE could be transmitted to humans in the form of a disease called CJD, fast food giant McDonald's UK got involved by pausing the sale of its beef products in restaurants.
An inquiry into the mad cow disease outbreak discovered that it had been caused by feeding cattle the remains of infected cows. The term was coined due to the symptoms of this disease in cattle, which includes aggression and loss of movement.
During the outbreak, an estimated 180,000 cattle were affected and millions of cows were killed to avoid further contamination. Over 100 people died as a result of contracting BSE and domestic sales of beef fell by 40%. The government released results of its BSE inquiry in 2000.
Horse meat scandal – horse burgers instead of beef
The horse meat scandal of 2013 began in Ireland after the country's Food Safety Authority (FSAI) tested a range of frozen beef burgers and meat products from supermarkets. It is still unclear how the investigation came about, but the health organisation identified horse DNA in over one third of beef burgers.
Due to the integration of Irish and UK supermarket supply chains, FSAI informed the UK Food Standards Agency (FSA) of its findings. This led to a large product recall across the food industry and chains including Tesco, Aldi and Iceland, and stricter food testing rules across Europe. Global foodservice company Compass Group also found horse DNA in products provided to them as beef. The presence of horse meat 'impacted on the confidence in the UK food supply' according to FSA.
Pret A Manger – tragic allergic reactions
Pret underwent serious criticism this year when news broke that a young girl suffered a fatal cardiac arrest in 2016 after eating a Pret sandwich containing sesame seeds to which she was allergic. The 15-year-old, Natasha Ednan-Laperouse, was reported to have checked the packaging for an allergy label, however the seeds were not listed as an ingredient.
Limited labelling requirements for food made on site means companies rely on allergen warnings displayed around the shop, instructing customers to speak to staff for advice.
Following this incident, the sandwich chain announced the introduction of 'prominent' allergy warning stickers on its freshly made products to avoid future mistakes. However, shortly after this announcement, Pret confirmed the identification of a 42-year-old woman who had suffered an allergic reaction after consuming a Pret flatbread containing traces of dairy. Pret then issued a statement claiming that the supplier of this product was responsible for the contamination.
Hygiene shock – poor practise at Russell Hume
One of the latest foodservice scandals came about this year when several pubs, including British chain Wetherspoon's, were forced to remove the meat from their locations following food hygiene issues from meat supplier Russell Hume.
After an FSA inspection in January this year, Russell Hume's Birmingham site was found to have 'serious non-compliance with food hygiene regulations'. Following these findings, an investigation was launched into the supplier's additional sites and locations where its products are stored across the UK. The supplier halted its services as a result and Wetherspoon's withdrew sirloin steak, rump steak and gammon steak from its menu. Russell Hume's customers also included multiple hospitality and catering business, care homes and schools.
Wetherspoon's also cancelled its contract with Russell Hume and the supplier went into administration, blaming the FSA for blowing the incident 'out of proportion', according to The Telegraph.
Kentucky Fried Chicken runs out of chicken
A global fast casual chicken chain running out of chicken? It's seemingly laughable, however this did happen at KFC earlier this year. KFC had changed its supplier from Bidvest to DHL, and its new supplier quickly experienced 'teething problems' due to facing difficulty entering the storage facility. This difficulty led to delays, food waste and the closure of 750 UK outlets within one week, resulting in a national chicken shortage.
KFC turned this chaotic issue into humour with a full-page advertisement in the Sun and Metro apologising for the shutdown of its restaurants. The ad displayed an empty bucket with the chain's initials rearranged to say 'FCK' and reassurance of an end to the chicken shortage. DHL also issued an apology for its service.
Following this, the chain switched back to its original supplier for 350 of its restaurants to ease the pressure at DHL's depot.