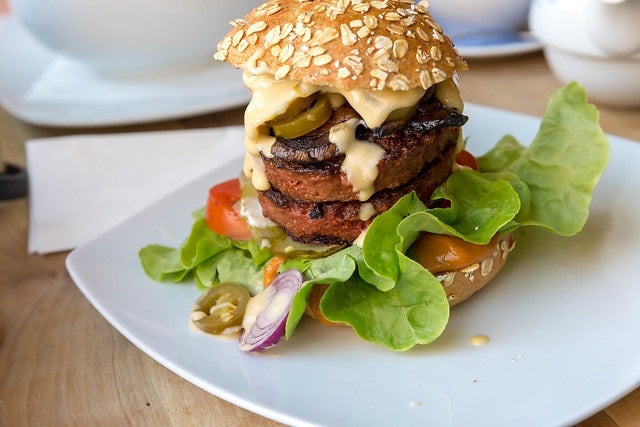 Plant-based meat substitute producer Beyond Meat saw its share price increase on New York's NASDAQ exchange yesterday. This is the strongest market entrance so far for 2019, the vegan burger maker saw stock close up 163% on the first day of trading, increasing its market value to $3.83bn when trading closed.
Beyond Meat's shares were valued at $25 at the start of trading, this increased during the day to $72 before closing at $65.75.
On Wednesday night, Beyond Meat shared its initial public offering (IPO) at $25 a share, Beyond Meat said in a filing with the Securities and Exchange Commission that it plans to raise $183.8m through its IPO. The company will use the proceeds to finance in manufacturing facilities, research and development, and sales and marketing.
Beyond Meat CEO Ethan Brown told Plant Based News: "When we got into the meat case, we thought 'let's see if we can really represent plant-based meat, let's see if we cannot get thrown out' – things like that.
"Now in Southern California, in one of the largest conventional retailers in the country in the Southern California district, we are now the number one selling patty in the meat case…that's by unit not by weight yet. To have that level of interest in the product, in the meat case itself, this soon, was really exciting."
The increase in demand for plant-based meat has increased this year as more people are choosing a vegan diet. Last year, Beyond Meat announced it was bringing its Beyond Burger to the UK in partnership with The Authentic Food Co.
Beyond Meat isn't the only company tapping into the meat based trend, with Impossible Foods launching their own Impossible Burger and fast food chain Burger King testing the 'Impossible Whopper' in stores in the US.