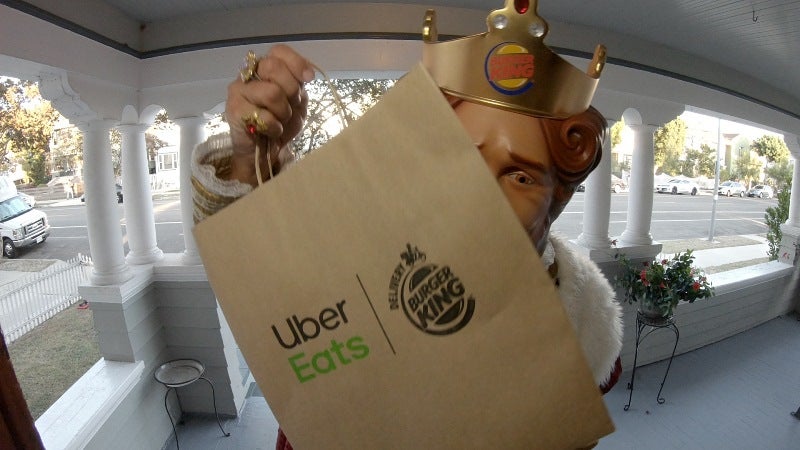 US fast-food chain Burger King has partnered with food ordering platform Uber Eats to offer delivery from participating restaurants.
As part of the deal, customers can use Uber Eats platform to place orders for a range of burgers and other items such as the Whopper Sandwich.
Burger King North America president Chris Finazzo said: "At Burger King restaurants, delivery is a major priority to ensure our food is available to anyone, anywhere.
"We know our guests value convenience and adding the Burger King brand to Uber Eats is another way we will meet the demands of millions of people on this platform."
In addition, Uber Eats is offering free delivery on orders of $15 or more for a limited time until 27 October this year. The delivery service is available on select menu items.
Commenting on the partnership, Uber Eats US and Canada head Janelle Sallenave said: "We're thrilled to team up with Burger King restaurants to offer their beloved menu items to Uber Eats customers across the country.
"A long history of innovation coupled with high-quality delicious food and brilliant marketing makes BK a perfect addition to Uber Eats."
Last month, Burger King selected online delivery platform Just Eat to serve as its delivery partner in Spain.
The fast-food chain also announced plans to open new locations in Estonia, Latvia and Lithuania.
In September this year, American restaurant chain Carrabba's Italian Grill selected Uber Eats to serve as its partner for food delivery.