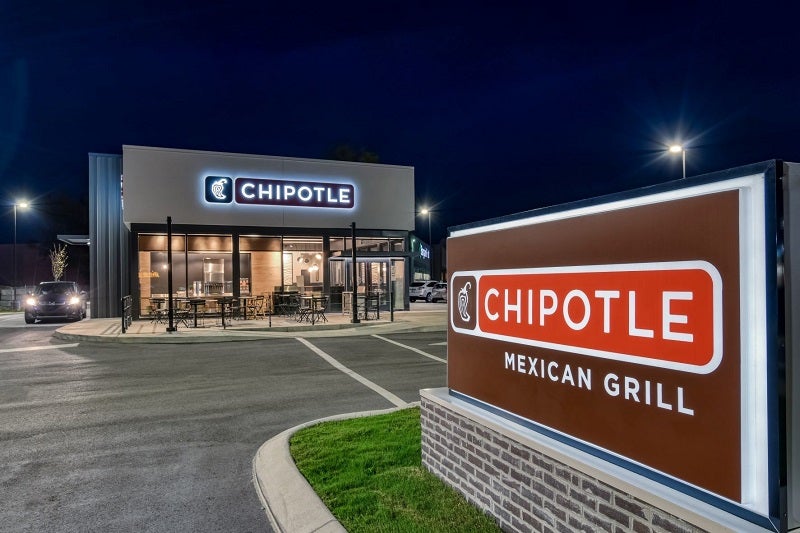 US-based restaurant chain Chipotle Mexican Grill is piloting two new technologies in selected Southern California restaurants, with an aim to streamline operations and cut down friction.
The company is testing a kitchen management system powered by PreciTaste, which has been designed to predict demand-based cooking and ingredient preparation to optimise throughput and freshness while minimising food waste.
Using artificial intelligence (AI) and machine learning (ML) technologies, the kitchen management system provides real-time monitoring of ingredient levels and notifies the crew of how much to prep and cook, as well as when to start cooking.
The kitchen management system is currently being tested at eight restaurants in Orange County, California.
Chipotle Mexican Grill chief technology officer Curt Garner said: "The new kitchen management system has alleviated manual tasks for our crew and given restaurant managers the tools they need to make informed in-the-moment decisions, ultimately enabling them to focus on an exceptional culinary and an outstanding guest experience."
The restaurant company is simultaneously piloting an advanced location-based technology to support the objective of improving its app functionality and offering a seamless experience for its guests.
With this technology, Chipotle app users will get information about their order readiness as well as other data, such as wrong pick-up location detection.
Chipotle Mexican Grill chief restaurant officer Scott Boatwright said: "Empowering our restaurants with advanced technologies is critical for operational excellence and better positions our teams for our ambitious growth plans."
In addition to the above technologies, Chipotle is taking its autonomous kitchen assistant, called Chippy, to the next stage of operational trials at its restaurant in Fountain Valley, California, from next month.
In April, Chipotle set up a venture fund to fast-track its strategic priorities by making early-stage investments in aligned firms.