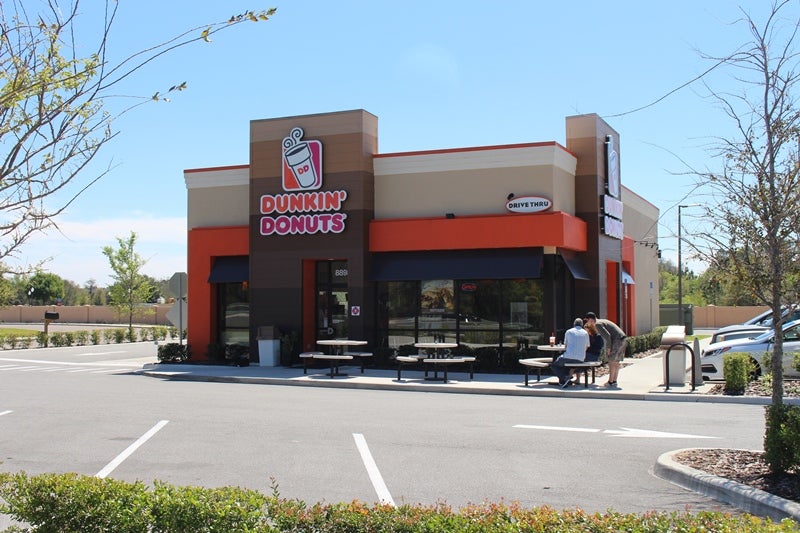 ---
Visit our Covid-19 microsite for the latest coronavirus news, analysis and updates
---
Follow the latest updates of the outbreak on our timeline.
---
Dunkin' has adopted 'to go' model in the US, banning dine-in options to restrict the spread of the coronavirus (Covid-19).
As part of the new model, all the Dunkin' US locations will offer drive-thru ordering, carry-out and delivery services.
The coffeehouse chain and doughnut company has ordered all its franchisees to immediately remove tables and chairs from the restaurants and outdoor patios.
It has also decided to reduce operating hours to carry out additional cleaning processes at the stores.
Additionally, the franchisees can temporarily shut down some locations in regions that are served by other Dunkin' restaurants.
The measures also include encouraging mobile ordering to limit person-to-person contact and expand curbside service.
Dunkin' Brands CEO Dave Hoffmann said: "As we navigate through the challenges of Covid-19, I want to reiterate our commitment to the health and safety of our guests, franchisees, employees and the communities we serve.
"We are continuing our legacy of being there when people need us most by taking additional steps to be a safe and welcoming environment during all of this uncertainty."
Earlier this week, Starbucks implemented 'to go' model across the US and Canada due to similar concerns, while McDonald's USA urged franchise owners to switch to the drive-thru, closing seating areas in company-owned outlets.
Meanwhile, the global Covid-19 death toll crossed 7,900 and a total number of infected people reached 198,000.