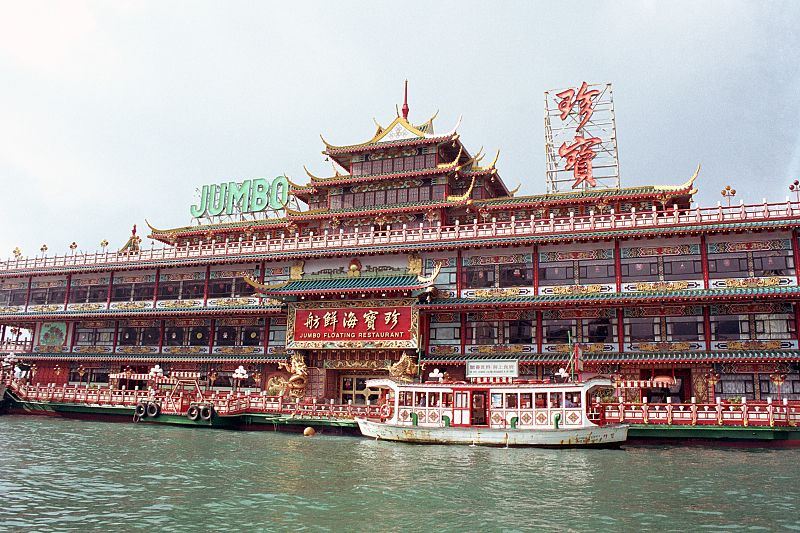 ---
Visit our Covid-19 microsite for the latest coronavirus news, analysis and updates
---
Follow the latest updates of the outbreak on our timeline.
---
Hong Kong's Jumbo Kingdom has decided to suspend operations of its floating restaurants indefinitely due to the severe impact of the coronavirus Covid-19 outbreak on its business.
The move was announced by owner Melco International Development, reported the South China Morning Post as saying: "This decision has been taken in light of the severe impact Covid-19 has had on the restaurants' business.
"We will continue to monitor the commercial outlook for Jumbo and will provide any relevant updates in due course."
One of the most prominent tourist attractions of Hong Kong, the Jumbo Floating Restaurant first opened in 1976.
In 1987, it acquired the adjacent Tai Pak Floating Restaurant. Together, the two restaurants are referred to as Jumbo Kingdom.
Designed in the style of an ancient Chinese palace, both restaurants are located in Aberdeen Harbour with guests ferried by wooden sampan boats.
Effective from 3 March, the closure comes as the number of coronavirus cases in Hong Kong has surged to 100. The number of fatalities stands at two.
Overall, the death toll crossed 3,000 globally with confirmed cases rising to 89,000.
The outbreak had a severe impact on Hong Kong's restaurant and foodservice industry. Earlier, local restaurant chain Fulum Group closed around 20 eateries to mitigate contagion threats.
Another Hong Kong-listed firm LH Group temporarily closed all hotpot locations.