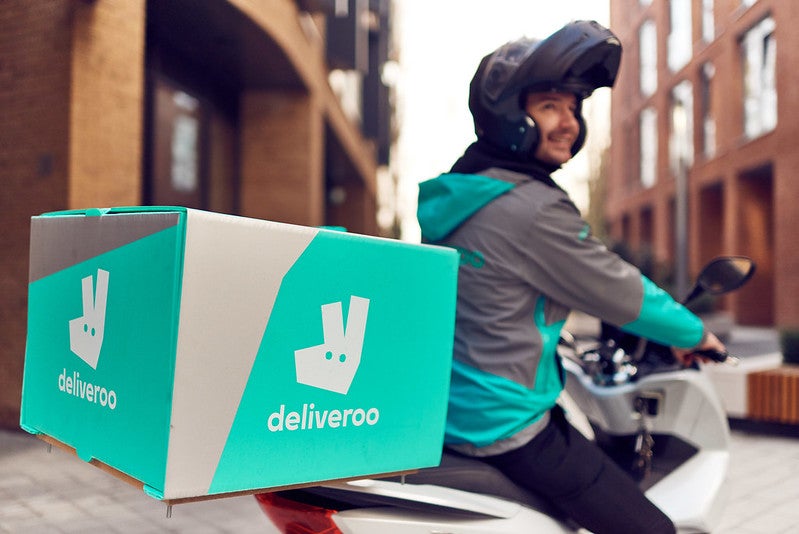 Online delivery platform Deliveroo has launched a new 'click and collect' service 'Pickup' which it says will save customers time and money for consumers when ordering food.
Over 700 restaurants across the UK have signed up to 'Pickup' already, including Byron, Pizza Express, Pizza Hut, TGI Friday's, Frankie & Benny's, Chiquito, Coast to Coast and Giraffe. The delivery platform expects over 10,000 restaurants to be offering the click and collect service in the next 12 months.
The click and collect service will create an additional revenue stream for restaurants as they will give customers the option of ordering food on the go. It also means Deliveroo will be able to process orders for restaurants that don't currently offer delivery. Customers using 'Pickup' will not have to pay a delivery fee.
Pickup's launch comes as Deliveroo plans to expand across the UK in the next six months expecting an additional 10,000 restaurants to work with the delivery service, making its total 30,000 in the UK.
Byron spokesperson Patrick Gray said: "Pickup is great for Byron, it's given is another avenue for our customers to reach us and we're excited to see this launch in more sites across the UK."
Deliveroo vice-president new businesses Ajay Lakhwani said: "Deliveroo's new Pickup service will give customers even more opportunities to order amazing food from their favourite restaurants. Gone are the days of standing in a queue waiting to take-away your food. Pickup customers can collect their meal exactly when they want.
"This service opens up even more choice and selection for consumers, while providing a new revenue stream for restaurants. This is another move towards Deliveroo being the definitive food company, offering the widest selection of foods for all occasions."
Pickup is the latest in Deliveroo's new innovations that are helping restaurants drive orders and grow their businesses including the launch of a food procurement service this year that allows restaurants to buy cooking ingredients and supplies at lower prices through negotiations by the delivery service.