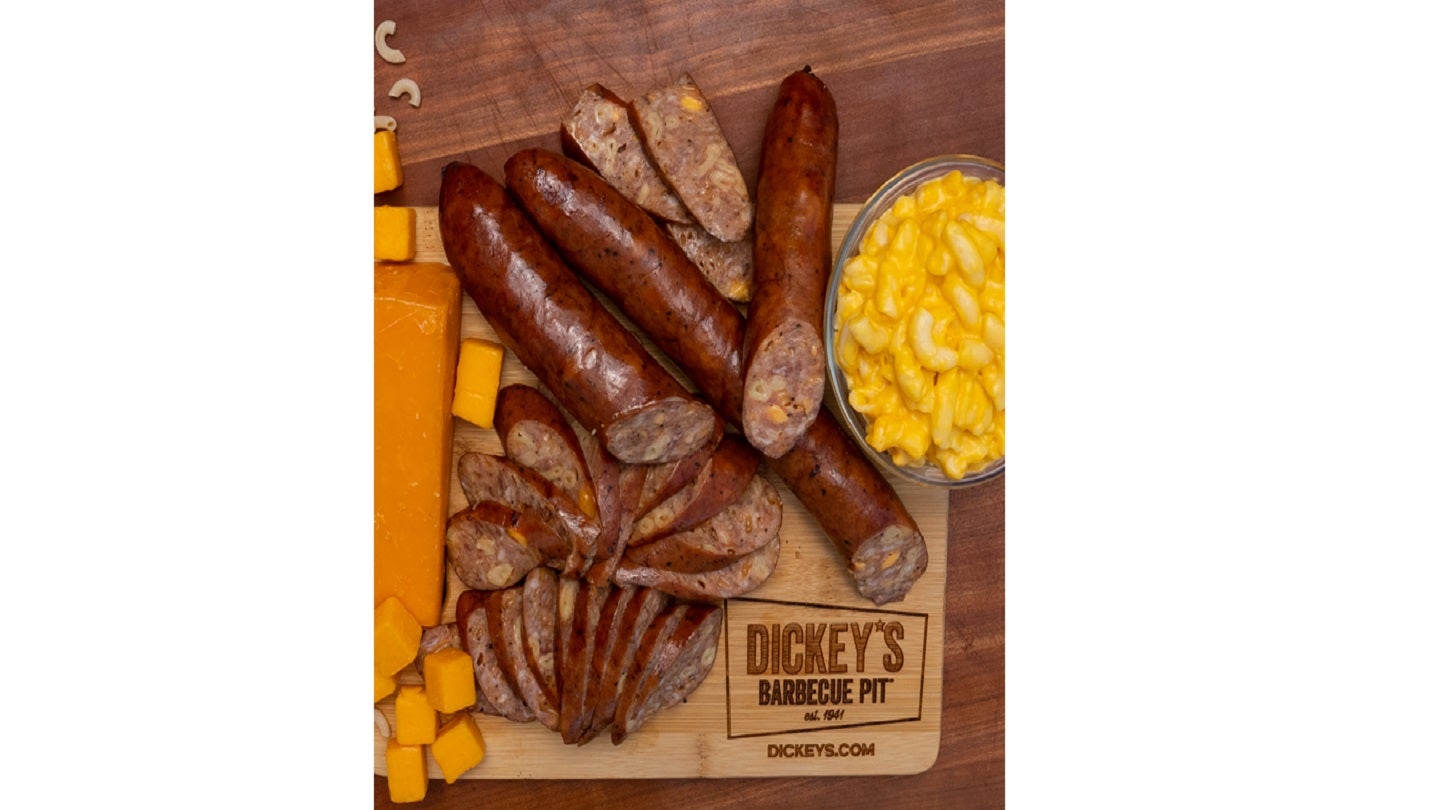 US-based family-owned barbecue restaurant chain Dickey's Barbecue Pit is set to launch a new, handcrafted Mac & Cheese sausage this month.
The new kielbasa-style Mac & Cheese sausage will debut on 22 May and will be available until 30 August 2023.
It will comprise smoked kielbasa-style pork sausage and brisket, packed with spices, macaroni and cheddar cheese.
The limited-release, cheese-filled, pit-smoked sausage will be available in-store or online m.
Dickey's Barbecue Restaurants CEO Laura Rea Dickey said: "We are so excited about the launch of our new and unique Mac & Cheese Sausage. It's a combination of guest favourites.
"We've also never had sampling events with such high demand, so we can't wait to make it available to barbecue lovers across the country."
The brand will continue to offer its original Kielbasa sausage and spicy cheddar Jalapeño sausage.
It stated that the same quality will be maintained in the new small batch, Mac and cheese sausage.
The company handcrafts its sausage range at its Wycliff Douglas Provisions manufacturing and distribution plant in Mesquite, Texas.
Dickey's Barbecue Pit was founded in 1941 and offers eight slow-smoked meats and 12 sides.
The brand operates 550 locations across the US and eight other countries.
Last month, Dickey's Barbecue Pit teamed up with the American football team Dallas Cowboys to offer sausage to football and barbecue fans across Texas and Oklahoma.
The company also has a regional multi-store franchisee agreement with local entrepreneur Muhammad Faisal in Toronto, Ontario, Canada, to develop more than 20 locations across the Greater Toronto area.