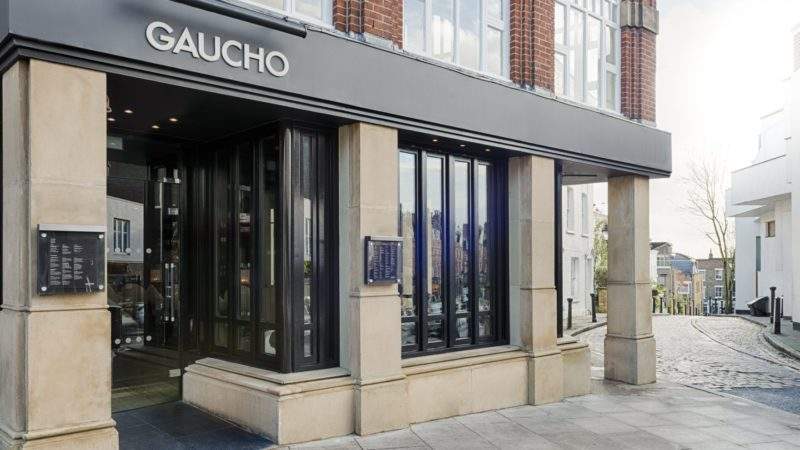 Millennials believe technological solutions would help improve the UK dining out experience, according to a YouGov survey commissioned by Flyt.
The survey found that 34% of 18 to 34-year-olds are eating out less than they did a year ago.
The casual dining crunch has affected restaurant chains including Jamie's Italian, Strada, Gaucho and Prezzo this year. Restaurants failing to keep up with consumer trends is among the causes that have shaped the latest narrative.
Around 40% of millennials want to be able to book a table through social media or an app, while 32% would like to use their phones to receive accurate wait times for a table and 24% want technology introduced into restaurants that can guarantee their order isn't incorrect.
Over 20% would like the ability to be able to tip directly into waiting staff's bank accounts and 22% want personalised menus based on their dietary requirements, which they can add.
Flyt CEO Tom Weaver said: "These top 'dream tech' solutions put forward by millennials underline the rapid digital transformation of our society. Restaurants can no longer look at technology as optional – integrating it in the right way is now critical to attract diners. However, I'm quite surprised that millennials' most desired 'dream tech' solution is the ability to book a table via a social media platform. This tech is already widely available in many restaurants, but perhaps they aren't publicising it well enough."
Flyt's 'Dining Out Isn't Dead' report for this month states that UK-based restaurant chain Wagamama's success is due to its 'ability to innovate' by introducing tech and frequently switching up its menu.
The report said: "Waiting staff at Wagamama's restaurants were one of the first in the casual dining industry to use tablets to key in orders to create more efficiency. This might seem rather 'old hat' now, but investing in tech before its competitors in this way meant diners received a better, more streamlined dining experience, and kept going back for more."
Flyt's report also found that nearly a half (45%) of diners face bill-related problems, from waiting for the bill to arrive or waiting to pay. Diners aged 18 to 24 face frustration over being unable to split the bill fairly.
Tom Weaver added: "When you look at how frustrated people are with the current dining out experience, it's time for more of the industry to invest in this sort of technology. Streamlining service and creating a brilliant experience, it seems, is everything.
Burger chain Byron recently took on this opportunity to innovate by launching a Quickpay bot that enables customers to pay for their meal with Facebook Messenger.