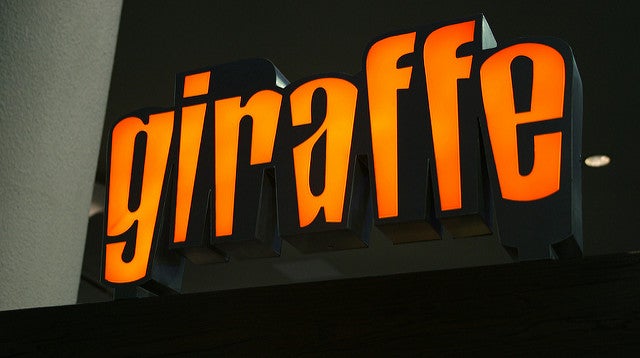 The owner of the Giraffe and Ed's Easy Diner chains Boparan Restaurant Group (BRG) is planning to close 27 of the brands' 87 restaurants affecting more than 300 workers as part of a company voluntary arrangement (CVA).
The company has informed staff members at 20 of the Giraffe restaurants and seven of the Ed's Diner restaurants that their outlets will close, risking 340 jobs out of the 1,300 people the two chains employ. Branches affected include those in Aberdeen, Manchester's Trafford Centre and London's Holland Park.
In 2016 BRG paid around £13m to buy Giraffe from Tesco for and a further £10m for 30 Ed's Easy Diner locations when it went into administration, combining them into Giraffe Concepts Ltd.
BRG chief executive Tom Crowley told The Guardian: "We have been examining options for the two brands for some time and the CVA is the only option to protect the company. The combination of increasing costs and over supply of restaurants in the sector and a softening of consumer demand has all contributed to the challenges both these brands face."
BRG is owned by Boparan Holdings, the parent company of 2 Sisters Food Group, the UK's largest supplier of supermarket chicken. BRG also owns other restaurant chains including fish restaurant Harry Ramsden, US-themed brand Slim Chickens and FishWorks; however, these companies are not affected by the CVA.
Other restaurant chains that have closed in 2018 include Jamie's Italian which verdict reported on earlier in the year.