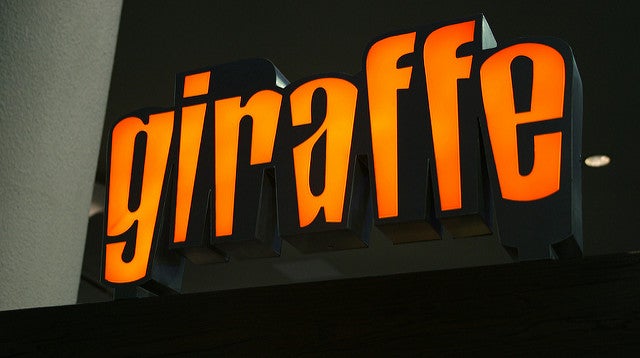 Creditors have approved the closure of a third of all Giraffe and Ed's Easy Diner restaurants in the UK.
Earlier this month the owner of the diner chains Boparan Restaurant Group (BRG) announced it was planning to close 27 of the brands' 87 restaurants as part of a company voluntary arrangement (CVA).
In 2016 BRG paid nearly £13m to buy Giraffe from Tesco and a further £10m for 30 Ed's Easy Diner locations when it went into administration.
Six Ed's Diner restaurants including Bromley and Mayfair in London and 21 Giraffe restaurants including those in Norwich, Aberdeen and Bluewater shopping centre in Kent will be closing in the next few months.
More than 75% of the CVA creditors approved the deal to close the restaurants and offer 13 of them rent reductions.
KPMG restructuring partner and CVA joint supervisor Will Wright said: "This is a critical step forward for the business, allowing Giraffe Concepts to complete its financial restructuring plan and embark on a comprehensive operational transformation programme."
BRG is owned by Boparan Holdings, the parent company of 2 Sisters Food Group, the UK's largest supplier of supermarket chicken. BRG also owns other restaurant chains including fish restaurant Harry Ramsden, US-themed brand Slim Chickens and FishWorks these companied were not affected by the CVA.
Casual dining groups across the country have been forced to close restaurants in the last few months including Byron, Gourmet Burger Kitchen and Polpo. Verdict reported on British restaurant chain Gourmet Burger Kitchen filing a company voluntary arrangement to avoid administration in October last year.