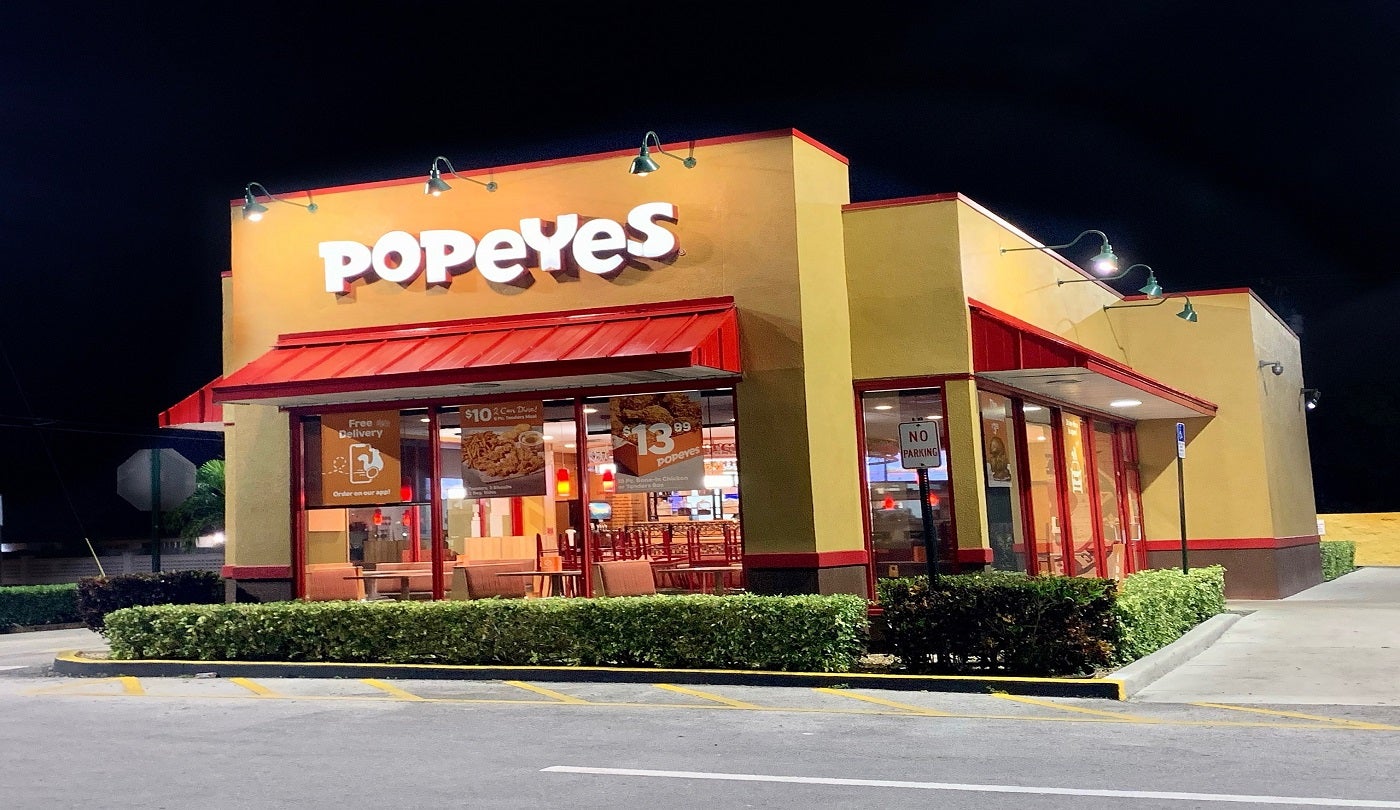 Jubilant FoodWorks (JFL), the franchisee of Popeyes in India, has announced its plans to expand its network of Popeyes restaurants by 50 locations in the next year and 250 locations in the medium term.
Last January, JFL launched the US fried-chicken brand in the South Indian city of Bengaluru. This first location was followed by the opening of an additional 12 outlets in the region. After a year, JFL also opened the first Popeyes restaurant in Chennai.
Jubilant FoodWorks managing director and CEO Sameer Khetarpal said: "We are incredibly humbled by the response we have received from our Indian guests for Popeyes. Chicken is one of India's largest and fastest-growing categories in India and is expected to proliferate in years to come.
"After having established the product fitment, we are confident that, together with RBI's global expertise and JFL's uniquely cultivated strengths, we will scale Popeyes progressively in other regions across the country and recreate the same excitement and loyalty for the brand."
Known for its Louisiana-style Cajun fried chicken and chicken sandwiches, Popeyes has received a good response from Indian consumers.
The company noted that in just one year, nearly one million guests in Bengaluru and Chennai have tried the iconic Popeyes menu.
Restaurant Brands International CEO Joshua Kobza said: "We are excited to celebrate Popeyes anniversary in India and the expansion into new regions within the first year.
"We are committed to serving delicious, high-quality food and providing an exceptional experience. We look forward to further expanding our presence in India and bringing more flavourful menu items to our guests."
Restaurant Brands International (RBI) is the parent company of Popeyes.
In January, JFL announced that it plans to invest Rs9bn ($110m) to open new restaurants across the country as well as build food factories and supply chain facilities.
Meanwhile, in another development, MMG Group, the owner and operator of McDonald's restaurants in the north and eastern regions of India, announced an investment of Rs4bn-Rs6bn ($48m-$72m) in the next three years to reimagine outlets and open new ones, The Economic Times reported.