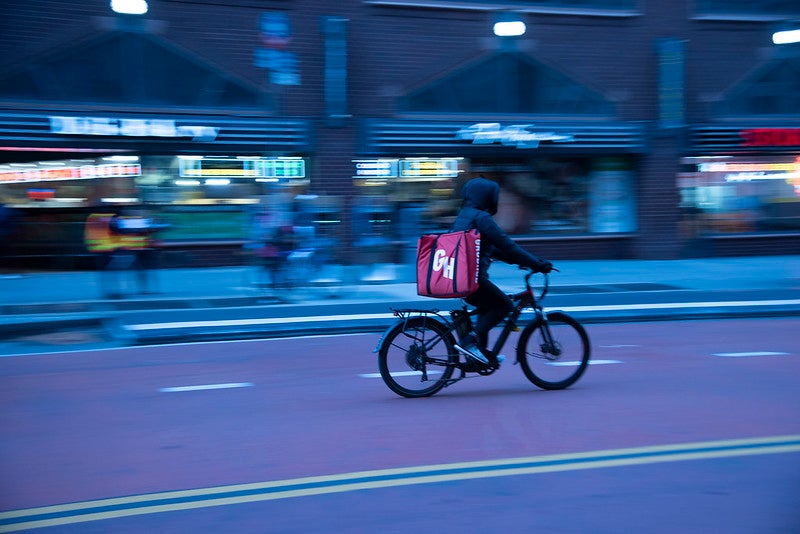 Dutch online food ordering and delivery company Just Eat Takeaway.com has entered a commercial agreement with Amazon.com Services in the US.
Under the agreement, Amazon Prime members in the US will get Grubhub+ membership for free for one year.
The members will be able to access restaurants on the Grubhub network throughout the year and benefit from zero delivery charges on eligible restaurant orders.
Grubhub CEO Adam DeWitt said: "I am incredibly excited to announce this collaboration with Amazon that will help Grubhub continue to deliver on our long-standing mission to connect more diners with local restaurants.
"Amazon has redefined convenience with Prime and we're confident this offering will expose many new diners to the value of Grubhub+ while driving more business to our restaurant partners and drivers."
Furthermore, Grubhub+ members will be eligible for member-only perks and rewards.
The agreement will be renewed automatically every year, unless and until the agreement is terminated by either Amazon or Grubhub.
As part of the commercial agreement, an Amazon subsidiary will receive warrants of more than 2% of the fully diluted common equity from Grubhub.
If the agreement achieves certain performance conditions, such as a certain number of new customers attracted to Grubhub, Amazon will also be entitled to receive a further 13% warrants of Grubhub's fully diluted common equity.
Although this agreement is expected to increase Grubhub+ membership, Just Eat Takeaway.com is still exploring options to divest Grubhub, either partially or fully, reported Restaurant Dive.
Just Eat Takeaway.com announced its intent to divest Grubhub, its US food delivery venture, in April.
Just Eat Takeaway.com completed the acquisition of Grubhub last June for an enterprise value of $7.3bn.