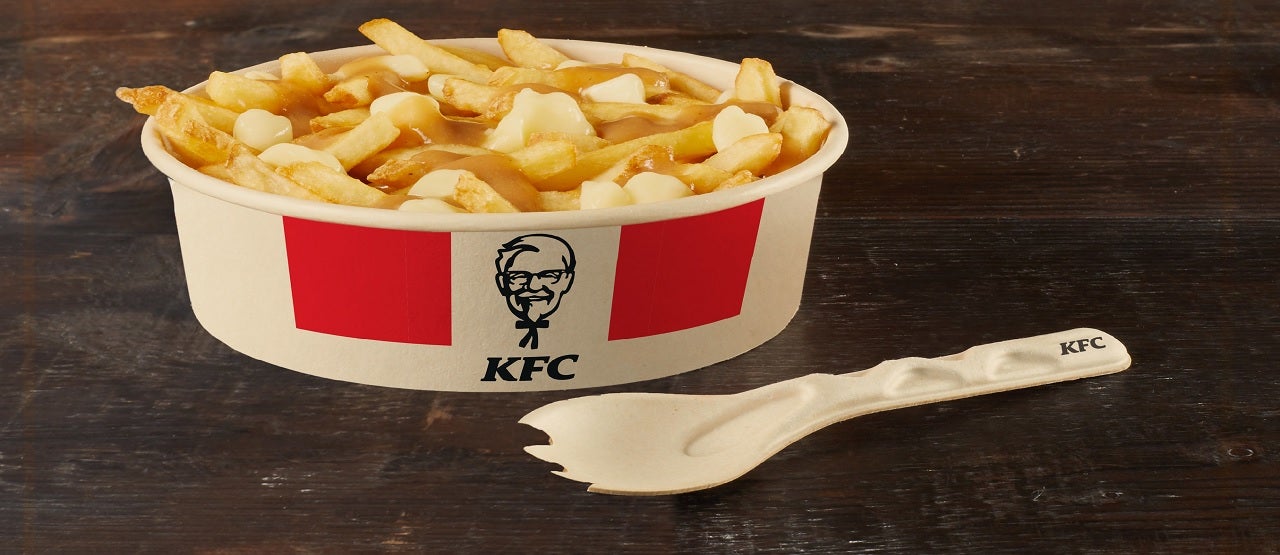 American fast-food restaurant chain KFC has said that it will start testing a new fibre-based 'spork' at its select locations in Canada starting next month.
The new 'spork' introduced by the chain is a combination fork and spoon made from bamboo, corn and sugarcane.
This mixture is said to be compostable at room temperature with no additional treatments and decomposes naturally in 18-months leaving no toxic by-products.
KFC said that it will eliminate 40 million pieces of plastic waste from its operations if the cutlery is rolled out across its restaurants in the country permanently.
Speaking on the development, KFC Canada president and general manager Nivera Wallani said: "Moving to a compostable, fibre-based cutlery is one of many highlights in our journey to eliminate harmful plastics and waste from our business. We hope this sets an example for the food industry and keeps us collectively moving forward."
The move is part of KFC's global sustainability initiative, which aims to make plastic-based packaging recoverable or reusable by 2025.
KFC claimed that it replaced 50 million plastic straws, 10 million plastic bags and 22 million Styrofoam containers with fibre-based alternatives during the last year.
Earlier this year, the chain announced that it will remove 12 million plastic poutine containers from its operations by the end of the year by introducing new packaging solution made from bamboo.
In March, burger chain McDonald's said it is planning to introduce fibre-based cutlery across all its stores in Australia to reduce plastic use.
In June, McDonald's Canada announced the launch of two new 'Green Concept Restaurants' in London, Ontario, and Vancouver, British Columbia.