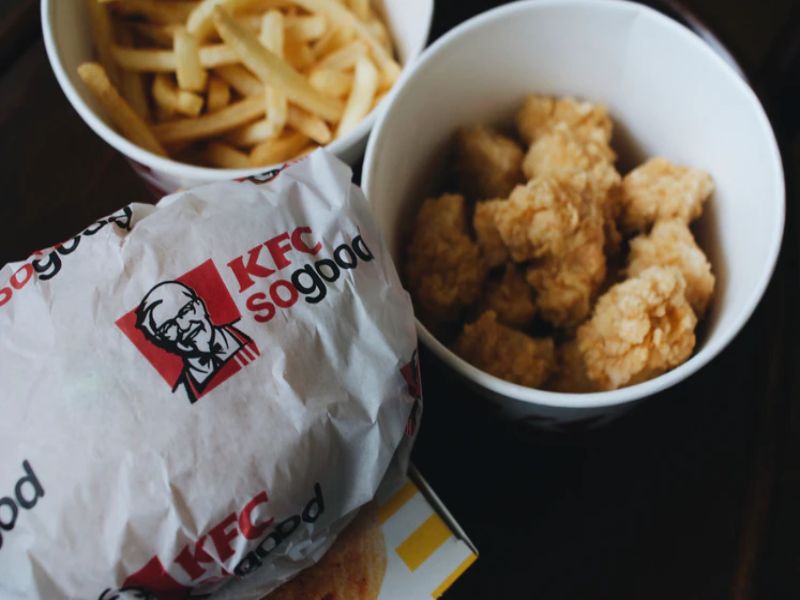 American fast-food restaurant chain KFC has decided to temporarily pause using its iconic slogan 'It's Finger Lickin' Good' in the advertisements worldwide.
The brand said that its more than six-decade-old slogan 'doesn't quite feel right' this year in the wake of the coronavirus pandemic.
Commenting on the development, KFC global chief marketing officer Catherine Tan-Gillespie said: "We find ourselves in a unique situation – having an iconic slogan that doesn't quite fit in the current environment.
"While we are pausing the use of It's Finger Lickin' Good, rest assured the food craved by so many people around the world isn't changing one bit."
The fast food chain, which is known for its fried chicken, added that the slogan will be back when the time is right again.
As part of the move, KFC unveiled new images of advertising posters and packaging with the words 'Finger Lickin' blurred out and pixilated.
Reports suggest that the brand decided to suspend the slogan about five months after it faced criticism for a montage, featuring people licking their own fingers and those of their companions.
Reportedly, over 150 people approached the Advertising Standards Authority against the advertisement, which apparently deflected the official advice to contain the spread of the virus.
Last month, KFC suspended dine-in services at company-owned restaurants in Florida, US, due to a spike in Covid-19 cases.
In May, the brand started testing a new revamped version of its chicken sandwich, which has a brioche bun with a larger fried chicken filet and thicker pickle slices compared to earlier offerings.