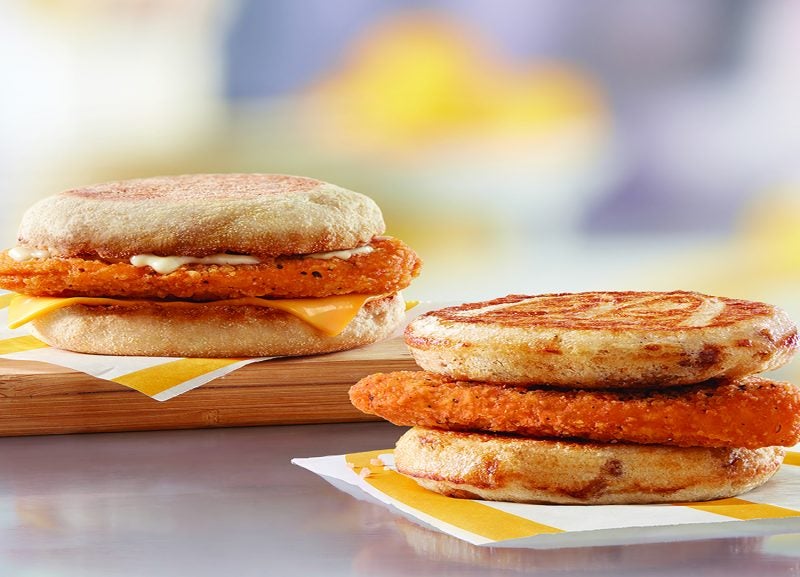 US-based fast food company McDonald's is launching two new chicken breakfast sandwiches, Chicken McGriddles and Chicken McMuffin, in Canada for a limited time.
McDonald's first introduced the sandwiches in Alberta last year.
McDonald's Canada menu innovation and management director Nicola Pitman said: "Chicken is becoming an increasingly popular choice at breakfast time. While novel for some, it has long been a popular choice for many.
"Both the Chicken McGriddles and Chicken McMuffin at breakfast give Canadians the opportunity to expand their breakfast taste buds, with a new protein choice meal on the go."
The company said that both sandwiches include a breaded seasoned chicken patty made with chicken raised in Canadian farms.
The 370-calorie Chicken McGriddles will be served plain between two McDonald's maple-flavoured griddle cakes, which will offer a combination of sweet and savoury flavours.
Meanwhile, the Chicken McMuffin will be served with a mayonnaise-style sauce and a slice of processed cheddar cheese on a toasted English muffin.
McCafé senior marketing manager Andrea Kirsch said: "Starting with the Egg McMuffin, introduced in Canadian restaurants in 1976, McDonald's has been bringing new, innovative breakfast offerings to our menu.
"Providing Canadians with a wide range of craveable and delicious breakfast options that meets the needs of our guests is what we do best. Chicken McGriddles and Chicken McMuffin are a part of our journey to be the best in breakfast."
Last month, McDonald's introduced a contactless delivery service in Singapore to prevent the spread of the coronavirus (Covid-19).
In January, McDonald's announced plans to expand trials of a plant-based burger made by Beyond Meat in more outlets across Canada.