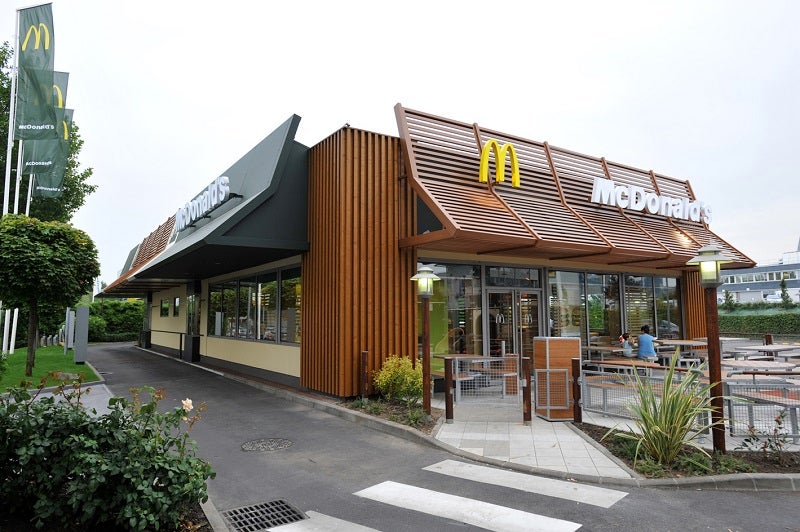 Fast food chain McDonald's is launching a vegan burger in Germany, using Nestlé's new plant-based Garden Gourmet patty. Called the Big Vegan TS it contains the meatless patty, mustard, ketchup, onions, tomato and salad.
Nestlé announced the launch of the Garden Gourmet Incredible Burger across Europe in countries including Austria, Belgium, Denmark, Finland, Germany, The Netherlands, Norway and Sweden in April. Later in the year the company will launch its cook-from-raw plant-based Awesome Burger in the US under its Sweet Earth brand.
Nestlé head of food business Wayne England said: "These new burgers don't compromise on flavour, texture and cooking experience. They underline Nestlé's increased focus on tasty, authentic plant-based food. We believe this trend is here to stay, as consumers look at different ways to enjoy and balance their protein intake and lower the environmental footprint of their diets.
"We're proud of our ability to make healthy and sustainable food accessible to everyone through our trusted brands. This includes plant-based food products under our Garden Gourmet range in Europe and the Sweet Earth brand in the US."
The new addition to the McDonald's menu is the latest catering for the demand for vegan alternatives at the fast-food chain. In March the company added vegan nuggets to its menu in Norway as and released a vegan-friendly Happy Meal in the UK.
McDonald's Sweden added McFalafel, the first vegan Happy Meal option, to its menu in January after the successful launch of the McVegan sandwich in 2017. Last year following the release of the McVegan burger in 2017 McDonald's Finland launched the El Veggo burger.