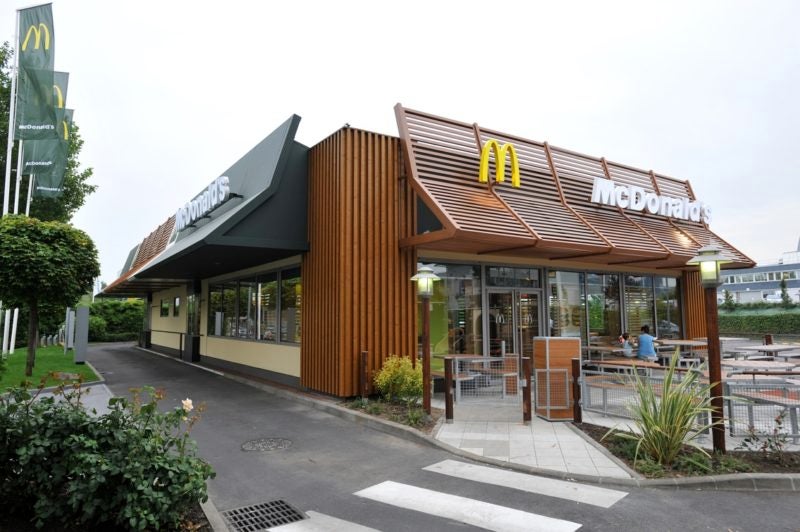 McDonald's Australia is starting work on a vegan option for its menu in response to customer demand.
A "Bring a meat-free burger to Australia" petition for more vegan options on the McDonald's menu has already gathered support from over 19,000 Australian consumers and is aiming for 20,000.
A spokesperson for McDonald's Australia said: "We understand there is a rising demand for vegan and vegetarian options and we are always open to suggestions from our customers.
"We currently have a small number of items on our menu suitable for vegan customers, and have a new vegetarian option in the works we are hoping to launch in 2019, so keep your eye out."
McDonald's last week launched vegan nuggets in Norway, which is currently the only market in which the plant-based alternative can be found. The company is trialling the new product to see if it becomes popular enough to become part of the main menu.
The vegan nuggets are made of mashed potato, chickpeas, onion, carrots and corn wrapped in a breadcrumb coating to give them the effect of the regular chicken nuggets.
In January McDonald's released a vegan-friendly Happy Meal in the UK including a Spicy Veggie Wrap containing red pesto goujons made from sweetcorn, red pepper and breadcrumbs, with spicy relish lettuce and red onion.
McDonald's Sweden added the first vegan Happy Meal option to its menu in January called the McFalafel. The launch came after the success of its McVegan sandwich in 2017.
Last year following the release of the McVegan burger in 2017 McDonald's Finland launched the El Veggo burger. Due to the high demand for vegan-friendly alternatives the El Veggo burger was introduced to 65 McDonald's locations across Finland from 18 November until 27 December.
The McVegan burger is now part of the permanent menu in outlets across Finland and Sweden after selling 150,000 vegan burgers in the first month.