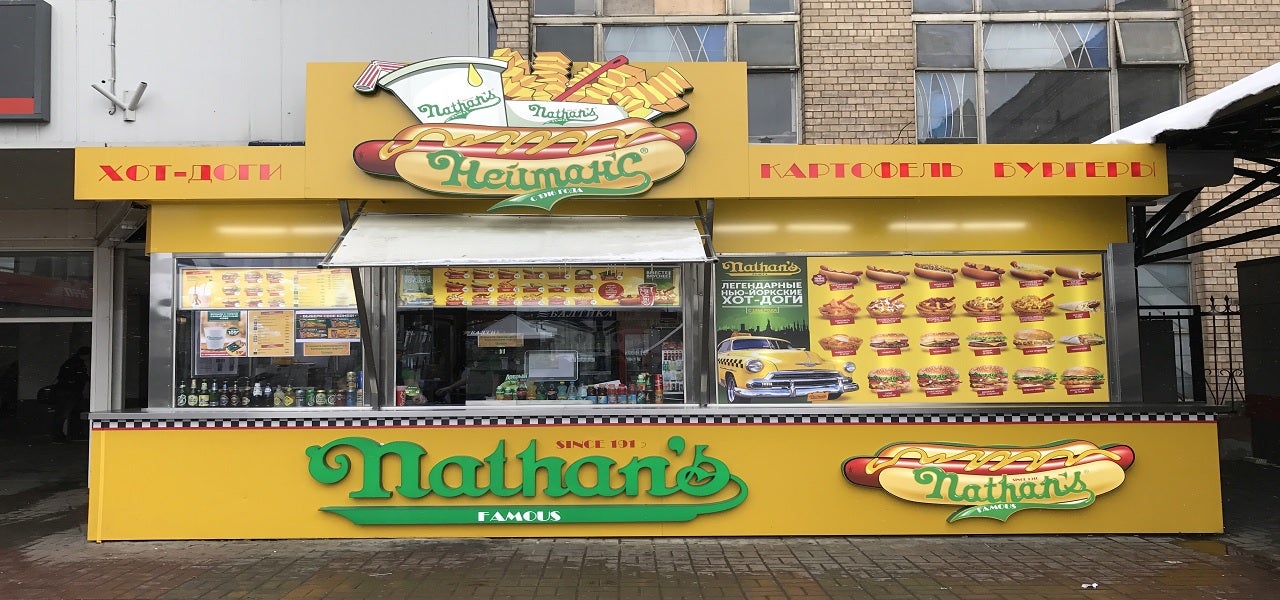 US-based fast food restaurant company Nathan's Famous has partnered with cloud kitchen platform Kitopi to make its food items available across Dubai, UAE.
The company started the partnership with Kitopi in Dubai earlier this year. It plans to expand the partnership to Kuwait, Saudi Arabia and Abu Dhabi, UAE, within the next six months.
Nathan's Famous is also introducing its Burj-urger to be exclusively distributed in the Middle East. The new item is made with 16 Angus-beef patties topped with American cheese served on a toasted buttered potato bun.
Nathan's Famous Restaurants Senior vice-president James Walker said: "This partnership with Kitopi gives Nathan's Famous an exciting position in the Gulf Region, allowing us to expand our service and offer the flavour of New York to everyone in Dubai.
"With the response we have experienced since announcing our Mezzan distribution, we are confident that the people of Dubai will love both our 100-year-old classics, as well as all the new menu items we have introduced, specifically the Burj-urger."
Customers in Dubai can use restaurant delivery platforms, including Zomato, Deliveroo, Careem and Talabat to order Nathan's Famous items.
Kitopi EMEA managing director Paul Zoghbi said: "What this partnership with an iconic, 100-year-old brand reaffirms is how important it is to embrace innovation in order to succeed.
"We are thrilled to partner with Nathan's to help them expand in the Gulf, bringing the people of Dubai a taste of New York with their much-loved comfort food."
Last month, Nathan's Famous formed a partnership agreement with UAE's Mezzan Holding to make halal hot dogs.
In July, Nathan's Famous partnered with REEF, an operator of neighbourhood kitchens and logistics hubs, to scale up its operations across the US.