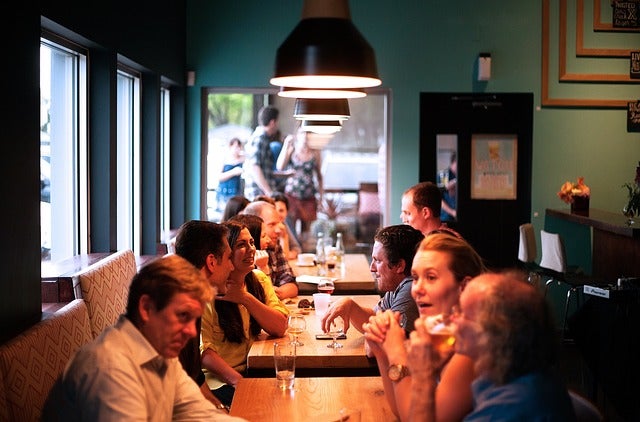 Data from online restaurant reservations service OpenTable has found that 33.7% of UK diners have failed to turn up to a booking, with 4.6% of no-shows occurring from phone bookings compared with 4.4% made online.
Young adults admit to being the worst offenders with 25% of 16-24-year olds confessing to regularly failing to show up for their restaurant reservation.
London is the largest city for no-shows with 40% of diners admitting to having no-showed for a reservation at least once in their life, compared to other cities such as Manchester that found 35% of diners no-show and Leeds with 38.7%.
In response, OpenTable has launched a Book Responsibly campaign to educate diners and make them think before not showing for a reservation.
OpenTable VP EMEA Adrian Valeriano said: "We can all be more aware of the impact that no-shows and late cancellations can have on a restaurant. We have launched this campaign to help build awareness amongst diners of the issue and showcase how we continue to leverage our technology and diner network in ways that only OpenTable can to help reduce no-show rates and mitigate the impact of late cancellations."
"Our approach to no-shows is to maximise the functionality of our technology to minimise the impact of them on both diners and restaurants. We're the only restaurant booking service that does not allow diners to make more than one booking for the same time slot, or within two and a half hours of that time, to ensure our diners commit to their reservations as much as possible.
"By turning the tables on no-shows in our new campaign we want to educate diners about the impact of their booking behaviour and remind restaurants of the many ways OpenTable attempts to minimise the likelihood of no-shows."
OpenTable found that 71% of UK diners have admitted to feeling guilty for not showing up for their reservation. The company sends reminder notifications to customers to make sure that if there are any problems they can change or cancel their booking easily on the mobile app or website.
If customers do not show for a reservation four times in 12 months, OpenTable will stop them from making future reservations on the app and website.