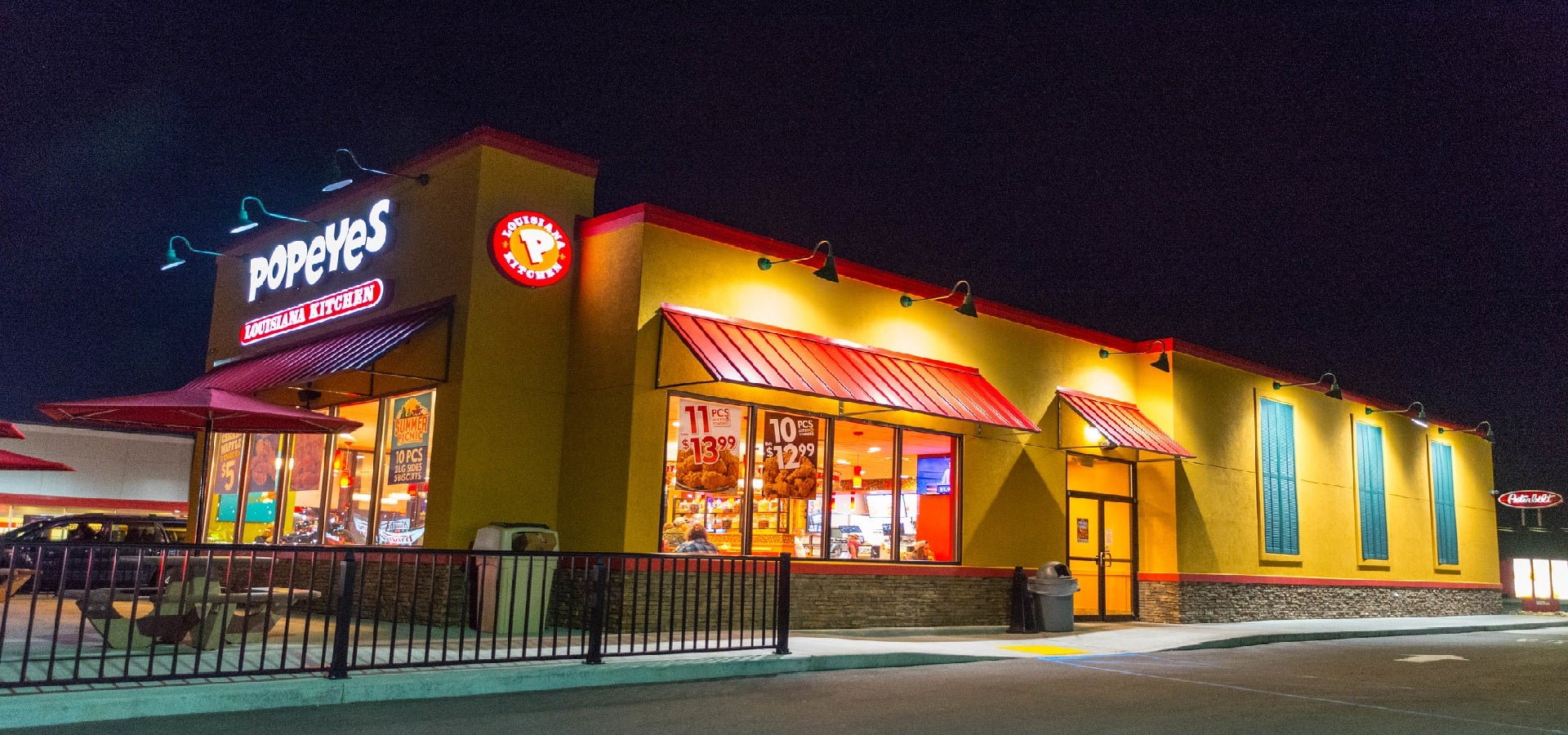 American fast-food chain Popeyes has partnered with Indian foodservice company Jubilant Foodworks to expand its business in Southeast Asia.
Jubilant Foodworks will develop and open hundreds of Popeyes restaurants across India, Bangladesh, Nepal and Bhutan in the coming years.
Under this multi-country agreement, Jubilant has exclusive rights to operate and sub-license the Popeyes brand in these countries.
Founded in 1972, Popeyes offers a New Orleans style menu featuring chicken sandwiches, spicy chicken, chicken tenders and fried shrimp among other regional items.
Owned by RBI International, the chain currently has more than 3,400 restaurants in over 25 countries.
RBI International president David Shear said: "We're excited to introduce our iconic Louisiana-style chicken to a new population in the world that already celebrates and loves bold and delicious flavours.
"At Popeyes, we believe that the best food takes time, we marinate our chicken for 12 hours in bold Louisiana seasonings, then hand batter and slowly cook it to make it the juiciest and crispiest chicken that I think our guests will ever have."
Jubilant Foodworks chairman Shyam Bhartia and co-chairman Hari Bhartia added: "Chicken is one of the largest and fastest-growing categories in India and is expected to grow rapidly in years to come. Popeyes will be an exciting addition to the JFL portfolio and is expected to become one of the key drivers of growth for us in the coming years."
The latest development is part of Popeyes' aggressive global brand expansion plan. The chain is gearing up to expand its presence in Mexico this year and make its entry to the UK next year. It is planning to develop hundreds of restaurants across both countries.
Over the last few years, Popeyes has established its footprint in Spain, Switzerland, China, Brazil, Sri Lanka and the Philippines.
In a separate development, Indian food delivery platform Swiggy has announced plans to offer vaccine cover to its more than 200,000 delivery partners.
The announcement follows the Indian government's decision to commence the next phase of nationwide vaccination in April for people aged 45 and above.
Swiggy said 5,500 of its delivery partners aged 45 and above will be eligible to opt-in for the vaccination in the first tranche.
The company is also in discussions with authorities for the prioritisation of delivery partners in the vaccine drive.
In October last year, Swiggy recorded an 80%-85% rise in pre-Covid-19 order value across the country.