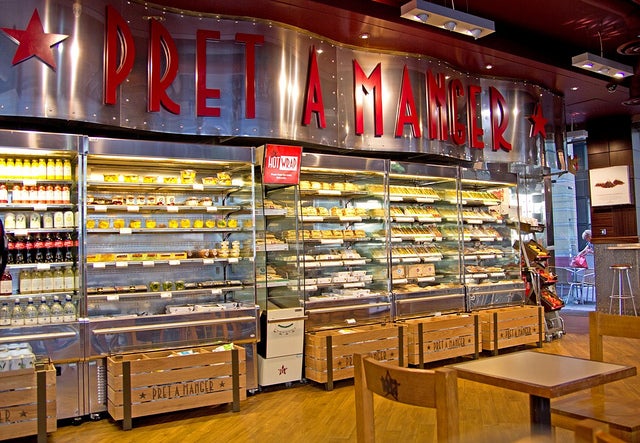 Café chain Pret A Manger is encouraging people to reduce plastic bottle waste by putting free-to-use filtered water fountains in 250 of its UK shops.
The 'fill up for free' scheme will see water fountains installed at 64% of Pret shops across the country, available for all members of the public even if they are not buying something from the chain.
Research by Refill in 2018 found that 34% of adults in the UK felt uncomfortable asking to refill a reusable bottle at a restaurant or café when they hadn't bought anything.
Refill is a nationwide campaign to prevent plastic pollution at source by making it easier to reuse and refill water bottles. Pret has signed up to its location-based app.
With more than 17,000 Refill stations on the app across the UK the app has been downloaded more than 100,000 times, showing users where they can fill up for free in businesses, transport and public areas.
Plans to install 35 more water fountains will be carried out later in the year, making free water available in more than 95% of Pret shops.
Director of strategy and sustainability Laura Gutowski said: "We have trialled a number of initiatives in our shops to encourage customers to reduce the number of plastic bottles they use. In 2018, we introduced free filtered water stations to 70 shops, launched reusable bottles in partnership with Chilly's and trialled deposit return schemes to increase plastic bottle recycling rates.
"If each of our water stations is used just 10 times a day, we could save around a million plastic bottles a year, and that for us is great motivation to continue rolling them out."