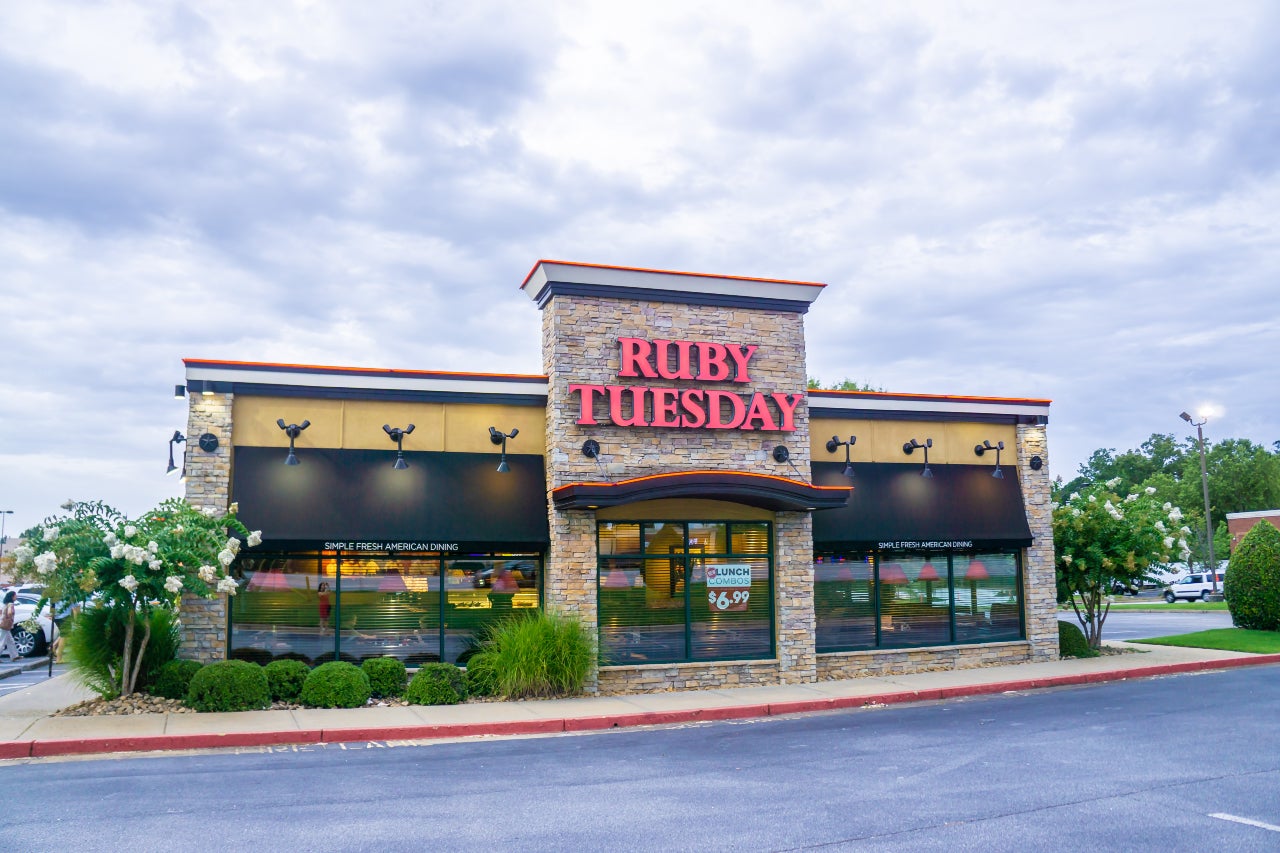 US-based casual dining restaurant chain Ruby Tuesday has successfully emerged from voluntary Chapter 11 plan of reorganisation.
The restaurant chain had sought bankruptcy protection on 7 October last year.
The bankruptcy protection enabled the restaurant chain to shed its liabilities, including the leases from closed restaurants that were impacted by Covid-19, and to expand its key business of 209 corporate-owned and operated restaurants.
With the emergence from Chapter 11, Ruby Tuesday will also be able to continue to develop virtual 'delivery-only' brands to leverage on its core strengths.
Furthermore, it will be able to focus on off-premise business as part of its growth plan in the long term.
Ruby Tuesday CEO Shawn Lederman said: "Ruby Tuesday is a healthier company now and is positioned to be more efficient, competitive, and stable for the future.
"We want to thank our employees, partners, and creditors for helping to ensure our plan of reorganisation was successful and we look forward to continuing quality service for our guests and communities for many years to come."
Through its reorganisation, Ruby Tuesday was advised by Pachulski Stang Ziehl & Jones as legal counsel, CR3 Partners as a financial adviser, FocalPoint Securities as an investment banker, and Hilco Real Estate as lease restructuring adviser and consultant.
Set up in 1972 in Knoxville, Tennessee, Ruby Tuesday owns, operates and franchises casual dining restaurants in the US and five other countries.
A number of restaurant chains declared bankruptcy due to the Covid-19 pandemic. Earlier this month, it was reported that US-based casual chain Steak 'n Shake was considering filing for bankruptcy to manage upcoming debt maturities amid the ongoing Covid-19 pandemic.
Last month, US-based buffet restaurant chain Cici's Pizza filed for bankruptcy after its finances were hit by the pandemic.