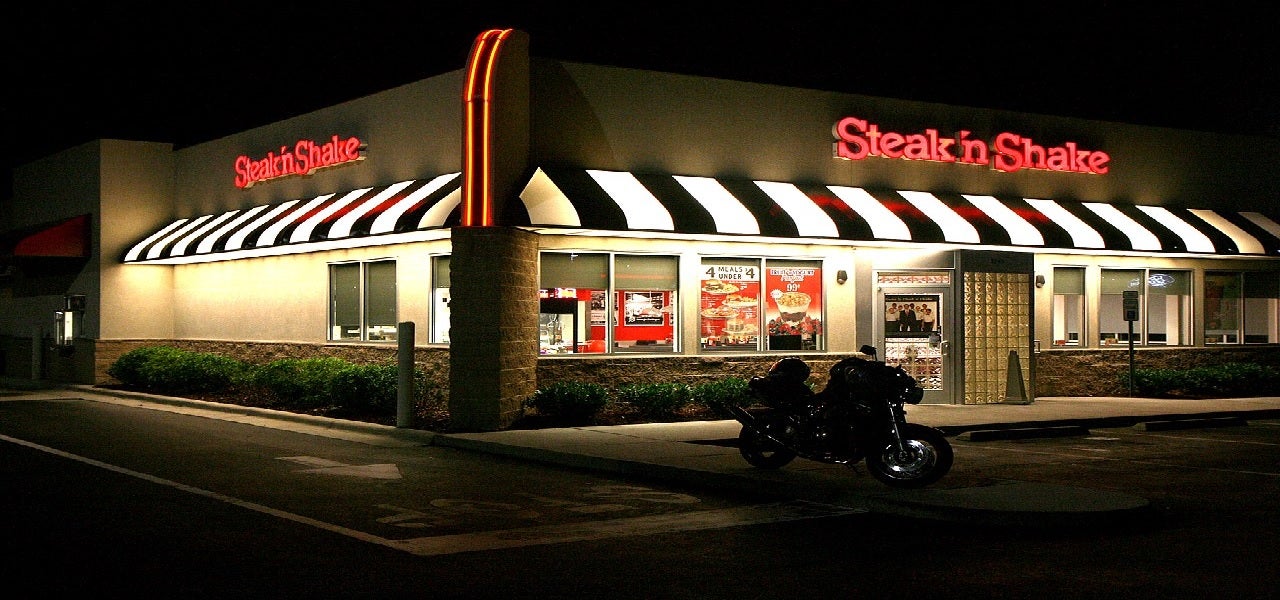 American casual chain Steak 'n Shake is considering filing for bankruptcy to manage upcoming debt maturities amid the ongoing Covid-19 pandemic.
The chain is working with advisors, including FTI Consulting and the law firm Latham & Watkins, to file for Chapter 11 as early as next week.
Earlier, Steak 'n Shake enlisted advisers to help the chain with its debt load, including loan, which is due next month.
Representatives for FTI and Latham did not comment on the news, Bloomberg reported.
Biglari Holdings, which owns Steak 'n Shake, said it will not guarantee the chain's loan maturing next month. It added that 'the chain would otherwise struggle to either pay off or refinance the debt'.
A number of restaurant chains, including Rubio's, Cici's, and Sustainable Restaurant Holding (SRH), declared bankruptcy due to the Covid-19 pandemic.
The regulations placed by governments to tackle the pandemic, including restrictions on dine-in services, as well as consumer shift towards online delivery services, continue to disrupt the restaurant industry.
Meanwhile, Deliveroo and CEOs of major restaurant partners, including itsu and Pizza Hut UK, have called on the UK Government to offer further support to restaurants in the country.
In a letter addressed to UK Prime Minister Boris Johnson, the group has urged the government to provide continuing financial and practical support to protect jobs in the restaurant sector.
They have called upon the government to extend the VAT reduction and business rates relief, maintain the furlough scheme, support businesses on rent, and ensure key workers in the food sector are part of the second phase of vaccine rollout.
Deliveroo CEO and founder Will Shu said: "Restaurants are at the heart of our high streets and local communities and we want to play our part to help them reopen their doors when the economy opens up again.
"That is why we are calling on the government to implement this package of measures, which will be an important lifeline for small independents and high street family favourites."
Separately, Israel is planning to reopen the restaurants in the country next month as the vaccine rollout progresses.
Israel's national pandemic-response coordinator Nachman Ash said the reopening of restaurants, hotel dining rooms, and cafes would take place on 9 March.
Ash said: "We want to open gradually, carefully, so we don't have another breakout of another wave and another lockdown."