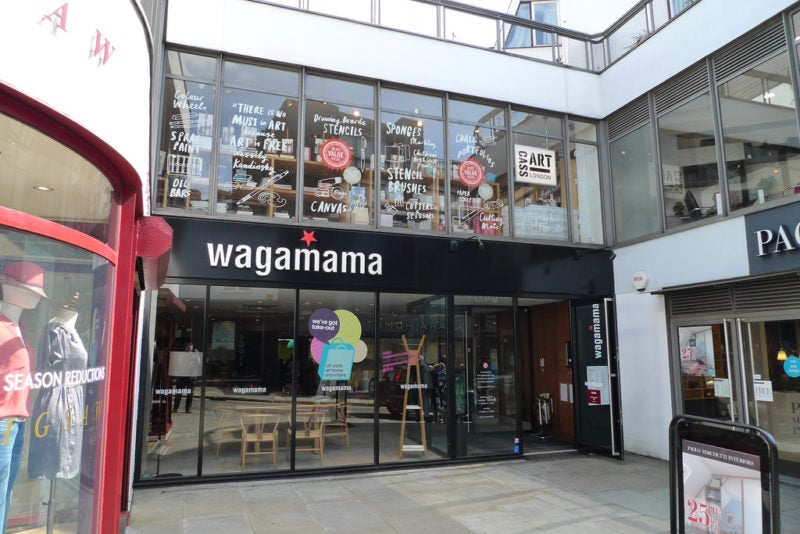 The Restaurant Group has confirmed its £559m acquisition of pan-Asian chain Wagamama, despite divisions among shareholders about the deal.
The group – which operates brands such as Frankie & Benny's, Chiquito's and Garfunkel's – received a 60:40 shareholder split in favour of the takeover this week, following which shares began trading down 13% at 205.05p each, according to the London Stock Exchange.
The group stated that the takeover would lead to 'the creation of significant shareholder value' when the deal was conditionally agreed last month.
The Restaurant Group estimated cost synergies following the merger of around £22m.
The Restaurant Group chairman Debbie Hewitt said in a statement: "We are pleased that the majority of our shareholders have approved the acquisition and the associated rights issue, and we would like to thank them for the support they have shown. We are confident that the deal will create significant long-term value.
"The acquisition of Wagamama creates a raft of new opportunities for us to capitalise on in the months and years ahead."
Earlier this month, two of the group's investors called for the cancellation of the Wagamama acquisition due to it being "overly risky and expensive".
The main concerns surrounding this takeover involve the group taking on Wagamama's £202m net debt. The acquisition will be funded through a combination of new debt, cash and a rights issue.
The Restaurant Group has said it will continue to "engage with investors to address their concerns".