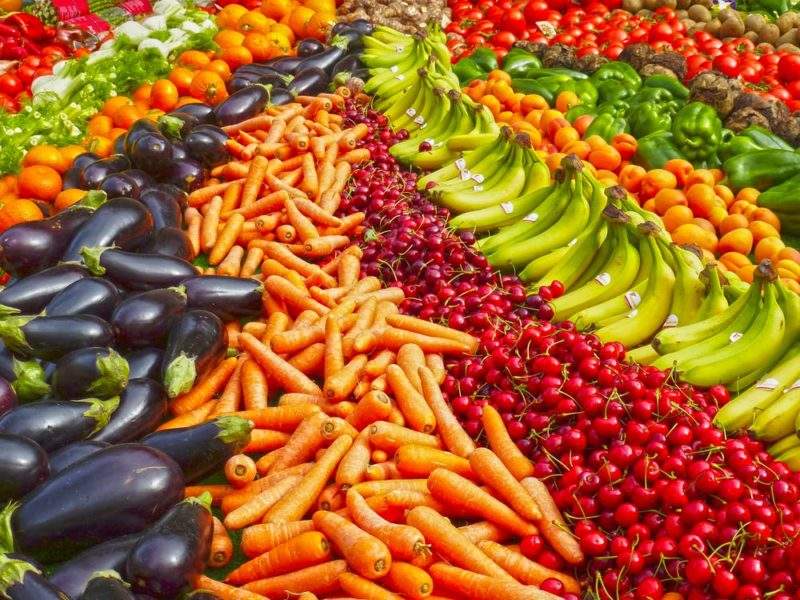 Organic September is a month-long campaign celebrating all things organic led by UK food and farming charity and organic certification body Soil Association.
Consumer demand for organic food has driven the rapid increase of its availability within foodservice, with sales in 2017 rising to 10.2% (£84.4m). Soil Association says organic means fewer pesticides, free-range products, no artificial colours or preservatives, no antibiotic use and no GM ingredients. Products that meet its requirements can carry the Soil Association logo.
These are the some of the latest Organic September trends that are helping meet this demand.
Grass-fed meat
Consumers are growing more concerned about the source of their food. While not all grass-fed cows produce organic meat, the way in which farming is carried out affects the quality of food consumed. A British Journal of Nutrition study shows that organic meat contains around 50% more beneficial omega-3 fatty acids than non-organic. The difference in a natural grass-fed cow is high levels of clover. To be classified as organic, cows must eat a 60% fresh grass diet. Due to this, cows have a better standard of welfare with regular access to outdoor pastures and healthier cows make for leaner meat. An increase in sales of grass-fed beef is expected.
Edible flowers
Adding pretty flowers to dishes and drinks is nothing new; however, this trend is expected to be fully embraced in organic products this year, with blooms being seen in coffee, marshmallows and even popsicles.
Organic grocery store Whole Foods confirms: "From adding whole flowers and petals into dishes to infusing botanical flavours into drinks and snacks, this top trend makes for a subtly sweet taste and fresh aromatics. Look for flowers used like herbs in things like lavender lattés and rose-flavoured everything. Bright pink hibiscus teas are a hot (and iced) part of the trend, while elderflower is the new most valuable petal of cocktails and bubbly drinks."
Organic chicken
Around 900 million chickens are slaughtered to be eaten in the UK every year. In order to be classed as organic, chickens have to be grown for at least 70 days to ensure they're growing at an appropriate pace, according to The Independent. However, the most commonly-consumed chicken is genetically bred at an 'unnatural' speed and is usually reared indoors or even caged and slaughtered at 35 days old. Although more expensive, organic chicken is arguably safer to consume due to being vaccinated and kept in a clean, often free-range, condition.
Organic delicatessen
Soil Association's consumer research has identified 'dramatic' sales growth in organic delicatessen products this year. This includes several chilled vegetarian products, which are up 27.8% year on year, with beer, wine and spirits up by 8.7%.
Soil Association trade consultant Finn Cottle said: "The demand for innovative new products shows the wide appeal organic holds for health-conscious consumers who prioritise food quality, taste, and wellbeing simultaneously.
"This is a major opportunity for retailers to list new brands and products and seize the momentum surrounding organic – momentum that is showing no signs of slowing down. This summer's results clearly show that if there is supply, demand will follow."
Root to stem
Root to stem refers to using the whole fruit or vegetable when making a meal to avoid waste. This includes the stems and leaves that would otherwise be seen as inedible. The latest recipes include pickled watermelon rinds, beet-green pesto and broccoli-steam coleslaw and future trends will focus more on tips and tricks to utilise organic fruit and vegetables effectively.