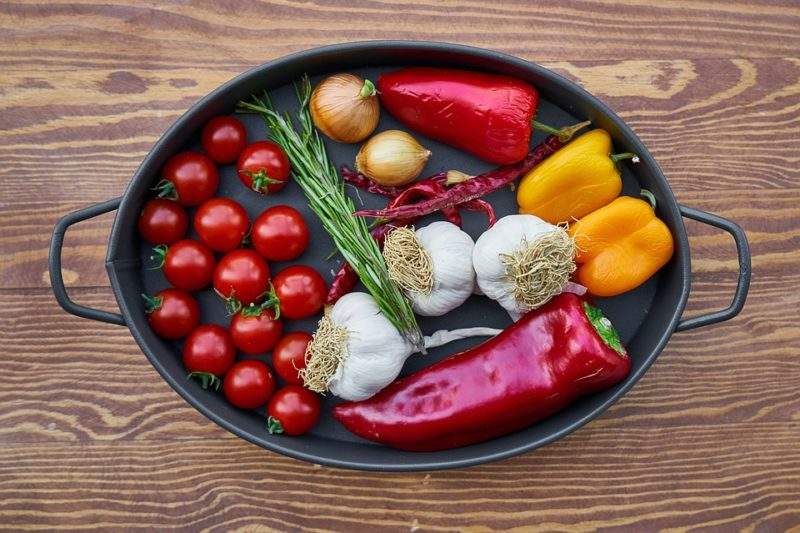 World Vegan Day aims to promote the benefits of veganism for humans, animals and the environment. Initiatives to meet the culinary needs of vegans have grown considerably this year with the introduction of meat-free burgers in global restaurant chains, vegan street food and more veggie alternatives.
Dominika Piasecka, spokesperson for The Vegan Society, says: "Catering for vegans in restaurants, pubs and cafés has massively improved in the recent years, though there is still a handful of places that doesn't offer decent vegan options.
"A vegan offering opens up the potential market not only to the 600,000 vegans in Britain, but also to two million more vegetarians, the huge number of meat and dairy reducers, the lactose intolerant, and those who simply enjoy vegan food.
"Vegan food is inclusive, often cheaper or produce and is a great way of showing that your business cares about sustainability, as studies show a vegan diet cuts down food-related carbon footprint by up to 50%," says Piasecka.
Here are seven of the most prominent World Vegan Day trends for 2018.
Dairy-free alternatives offer a range of substitutes
The number of ways in which consumers can substitute dairy for dairy-free alternatives is growing. As these alternatives become more available in supermarkets, restaurants are now needing to catch up to satisfy vegans and those with dairy allergies. Substitutes for cheese in dishes include nutritional yeast to mimic Parmesan, which contains vitamin B or sliced tofu to mimic mozzarella. Instead of cream, coconut cream or a low fat soy cream alternative are useful to replace heavy, creamy dishes.
The importance of serving authentic dairy-free products and alternatives was made clear last month when Pret A Manger confirmed the fatal allergic reaction of a customer who consumed a Pret product. The super-veg rainbow flatbread was thought to be dairy-free but contained traces of dairy.
Plant-based poke bowls for World Vegan Day
One of the latest food trends is poke, a Hawaiian dish made up of diced raw fish, rice and vegetables. PETA predicts that poke bowls will be huge target for vegans, giving diners the chance to be creative and replace the fish with tofu or tempeh and vegetables like edamame beans, mushrooms and nori seaweed.
Earlier this year, Aramark and Ocean Hugger Foods jumped onto this opportunity with the introduction of a plant-based alternative to raw tuna for poke bowls. The alternative, called Ahimi, is available in corporate and higher education cafes in the US and is prepared using tomatoes, filtered water, soy sauce, sesame oil and sugar.
Credit: Business Wire.
Activated charcoal – black croissants and black pizza
Activated charcoal is a growing detox trend that has been claimed to whiten teeth, reduce bloating and flatulence and cleanse your system. While there isn't enough substantial evidence for these claims, charcoal has moved to the food industry and can be found in restaurants serving charcoal vegan croissants, pizza and ice-cream.
London-based fast casual restaurant Coco Di Mama serves the activated charcoal croissant in its locations. The croissant is made using sunflower margarine as a substitute for butter, soy and barley flour, activated charcoal/carbon, sugar and lemon flavouring. It also is claimed to detoxify toxins in your body, according to the Independent. Restaurants like Olivella in the US have also jumped on the activated charcoal trend by serving pizza with 'black' crusts.
Credit: Radici.
Street food beats fast food
Street food refers to food that is prepared or cooked and then sold by vendors in a street. Market insight group MCA estimated in July this year that the UK street food market will reach a total value of £1.2bn, as one of the fastest growing trends of 2018, surpassing the percentage growth in fast food. As street food grows, so has the need for vegan alternatives. In April this year, a new vegan street food market came to Soho, London, with several traders including Young Vegans, Spicebox, Jake's Vegan Steaks and Lele's Vegan Patisserie.
Edible flowers – colourful additions to the menu
Organic September displayed the emergence of edible flowers as a trend expected to be fully included in restaurants this year. Monkey flowers, viola, lavender, pansies and dianthus are all edible flower variants that can be used to turn a side dish into the main. UK restaurants like Lima Floral, Sketch and Carousel all currently serve edible flowers on their menus.
GlobalData associate consumer analyst Charles Sissens notes that this trend is tailored towards high-end, Michelin starred restaurants over the casual dining sector. However, the continued use of these colourful additions are proving popular and it arguably won't be long before edible flowers take centre stage across all foodservice sectors.
Credit: Pixabay.
Jackfruit – the emergence of superfruits
Jackfruit is being widely used as a plant-based meat alternative in dishes this year. When cooked, the fruit has a 'meat-like' texture and its juices soak up herbs and spices. According to the Vegan Society, pulled BBQ jackfruit tastes just like pork. The versatile, tropical fruit can also be used in enchiladas, burgers, nachos, pizza and bao buns. While the fruit is usually produced in India, the East Indies, Thailand, parts of Africa, Brazil and Suriname, it can also be produced in the US and Australia. According to Food Revolution, jackfruit is useful in both sweet and savoury dishes. When unripe, the fruit has a neutral, potato-like flavour.
Credit: Chandana12, Wikipedia.
Vegan burgers – meatless 'meat' burgers
The popularity of plant-based burgers has risen considerably this year as products like the Beyond Burger, which is served in over 11,000 restaurants, hotels and universities worldwide, ranks next to meaty burgers. Vegan burgers can be made from a wide range of plant-based ingredients including tofu, mushrooms, pinto beans and pea protein. The restaurant industry is also predominantly seeing the rise of meatless burgers that replicate meat to the point where the burger 'bleeds'. An example of this is the Impossible Burger, a burger up of heme, coconut fat, lettuce, dill pickles, potato protein and roasted garlic mayonnaise. This burger can be found in fast food chains like Umami Burger and FatBurger.
Credit: sbe.