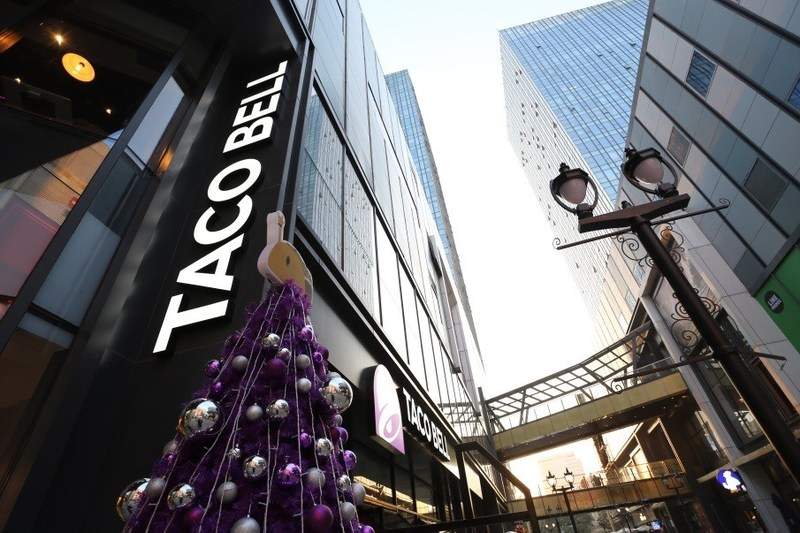 Fast food restaurant company Yum China has opened two new Mexican-inspired Taco Bell restaurants in Shanghai.
Yum China has exclusive rights in mainland China to Taco Bell, which opened its first restaurant in the country in 2016.
The new outlets are located in a shopping mall in Wu Jiao Chang, and Feng Sheng Li, a lifestyle hub in Shanghai.
The two new restaurants will introduce a new service model, with orders delivered directly to designated tables.
The offerings include a new dinner menu exclusive to China and a range of grilled menu items such as Ribeye steak and mushroom taco, beef kebab nachos, xl-wing nachos, taco salad bowl and alcoholic beverages.
Yum China CEO Micky Pant said: "The response to our first Taco Bell store in Shanghai has been fantastic, and we are very excited to introduce two more unique restaurants to the city.
"The new restaurants integrate Taco Bell's signature brand and spirit into the local community, and bring both classic menu items and original recipes to cater to Chinese customers."
The Wu Jiao Chang restaurant combines the Californian roots with Chinese style and culture featuring the spirit of "Live Mas" and also provides a platform for hosting events.
Located in a historic residential area of Shanghai, the Feng Sheng Li restaurant features architectural style called "Shikumen" and art that represents both California and Shanghai.
Taco Bell has over 7,000 restaurants globally with almost 400 in 26 countries outside the US.
Yum China has over 7,700 restaurants and 420,000 employees in over 1,100 cities.