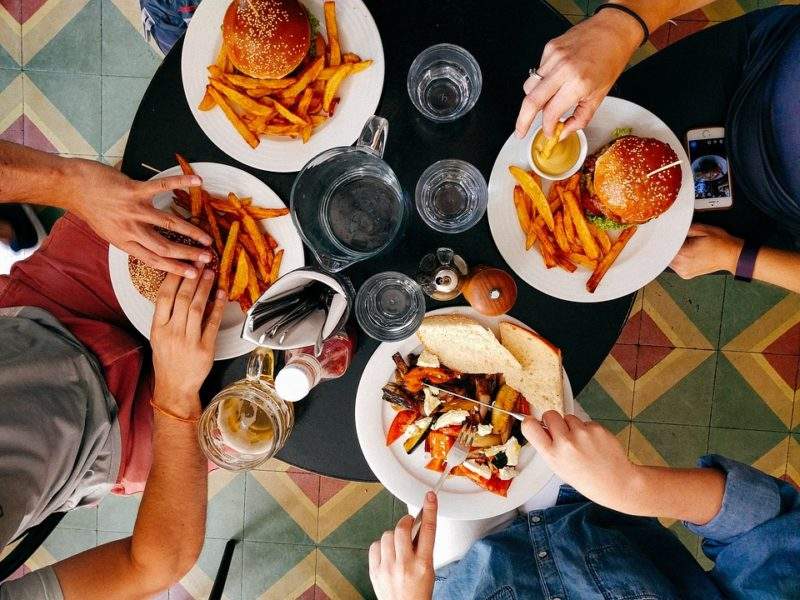 Latest figures from Coffer Peach Business Tracker today (13 April) revealed that like-for-like sales across UK pub, restaurant and bar groups were up 5.9% over the Easter weekend, making up for a "dismal" March.
While the four-day Easter period (Good Friday to Easter Monday) saw like-for-like sales increase by 5.9% nationally compared to the same period last year, sales in March fell by -3.1% in comparison.
Blaming the snow and poor weather, CGA (who produces the tracker) said restaurants chains were hit the hardest last month, with like-for-like sales down -5%, while the pub and casual dining market was down -4.3% in London and -2.7% outside the M25 and managed pubs by -2%.
CGA vice president, Peter Martin, explained: "March was a month to forget, with the only slight cheer coming for managed pubs outside of London which benefitted by people staying at home and away from work when the snow fell.
"Overall, March was bad news, so the uplift in sales over the Easter weekend brought almost instant relief. Again all parts of the market benefitted.
"Although snow stops people travelling, the wet and dreary weather over Easter will have helped to tempt people, and in particular families off for the break, to go out to eat – so it should be no surprise that restaurants were the biggest beneficiaries (- up 8% compared to the previous year.)
"But it's also worth remembering that Easter 2017 was not good for the market, with sales down on 2016, due to it falling late in April and being disjointed from school holidays in parts of the country. This year it wasn't."
However, Trevor Watson, executive director of valuations at Davis Coffer Lyons, warned: "It is best not to draw too many conclusions from the March statistics as the adverse weather nationwide makes any meaningful comparison difficult.
"The Easter performance is, however, a lot stronger than many commentators might have predicted. We continue to see good demand for the right sites and the market continues to be active against a background of squeezed margins."